Solar City Tower by RAFAA turns into an urban waterfall to generate energy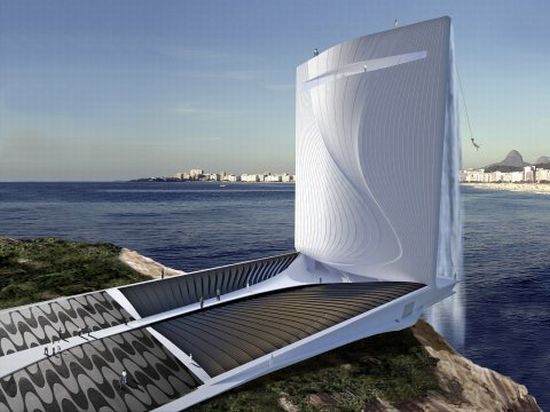 Eco Factor: Self-sustaining tower designed for Olympic Games 2016.
RAFAA Architecture & Design has proposed a self-sustaining tower for the 2016 Olympic Games to be held in Rio de Janeiro. Dubbed Solar City Tower, the architecture will help Rio start a global green movement for sustainable development of urban structures.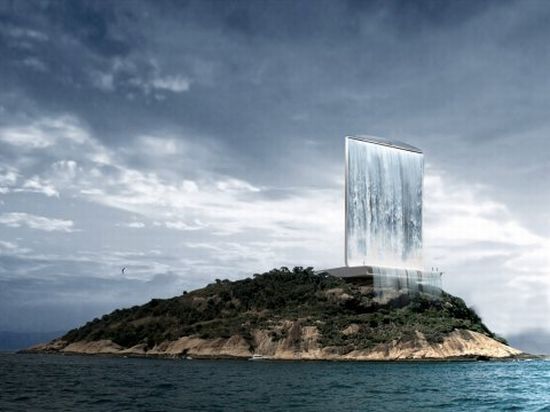 The project features a solar power plant that by day produces energy for the city and the Olympic village. Excessive solar energy produced during the day will be used to pump seawater into a tower. After the sun sets, this water will be released and energy will be generated with the help of turbines.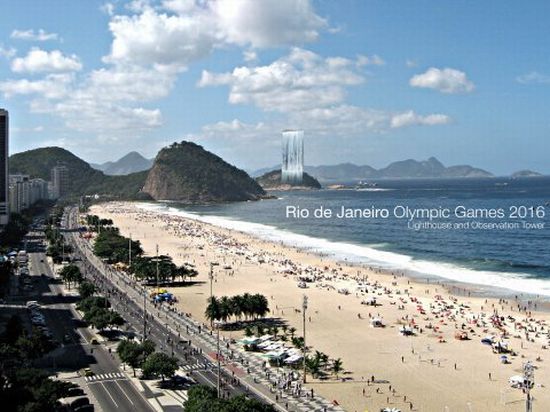 During night the renewable energy produced by the tower can be used for lighting systems on the towers or to power the city. On special occasions, this tower can also turn into a spectacular urban waterfall, symbolizing the forces of nature.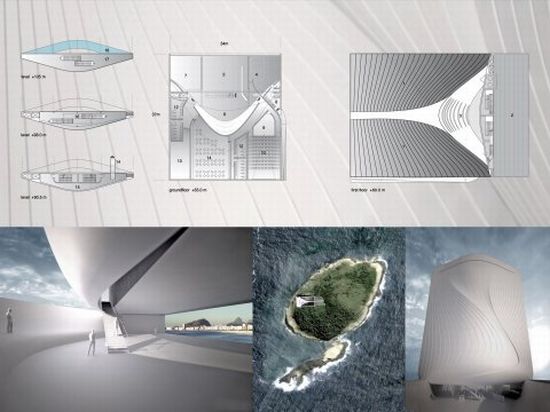 The tower's entrance area and the amphitheater can serve as a place for social gatherings and events. The cafeteria and other shops will be situated beneath the waterfall and offer a breathtaking view. The urban balcony, which is situated at the top of the 105m-tall tower, will provide visitors with a 360-degree view of the landscape.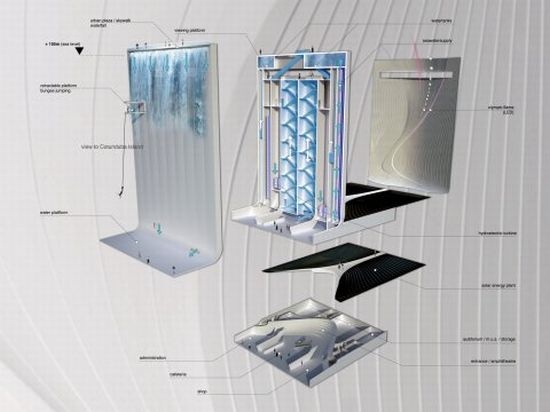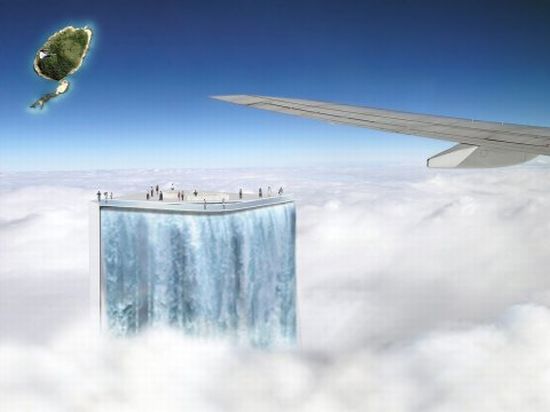 Images Courtesy: Architizer
Via: RAFAA Architecture & Design