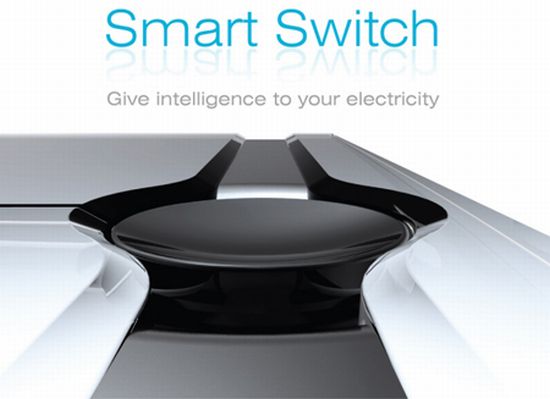 Eco Factor: Eco-friendly system that controls and monitors power consumption throughout the house.
The latest addition to the world of power saving is the "Smart Switch" that adds intelligence to your electricity. Designed by Avery Holleman, the system is designed to let the user control and monitor the power usage anywhere in the house. The system mainly comprises of four parts that allows you to save energy and assign amounts of power to different rooms.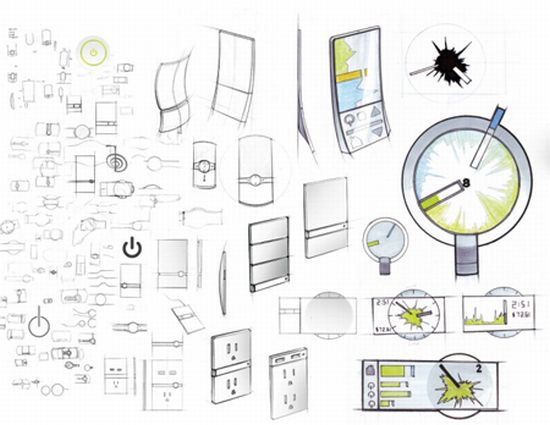 The smart power outlets that can be programmed and controlled makes the first part, while the second are the smart switches that are capable of displaying power usage and control multiple outlets and lights. The third part is the master switch, which not only provides control over the whole system, but also gives detailed power usage over time. The last major part of the system is a remote that is used to program the system.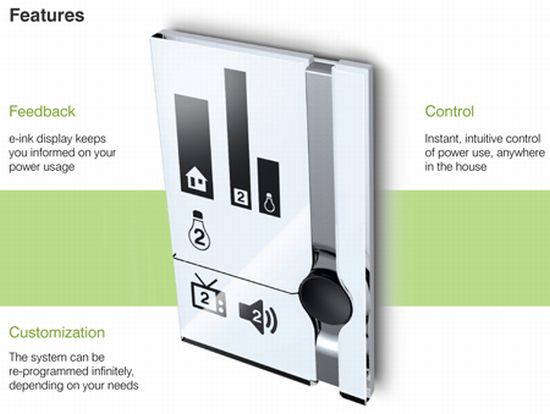 You can also customize the system infinitely to suit your requirements. Power line communication leads to easy connection to the already existing wires of the house. The e-ink display apart from keeping you informed about the power consumption also saves energy.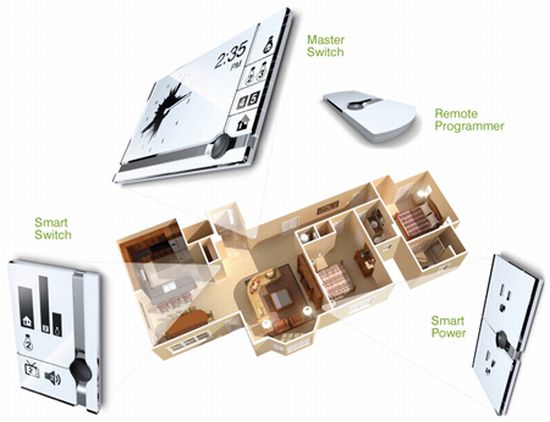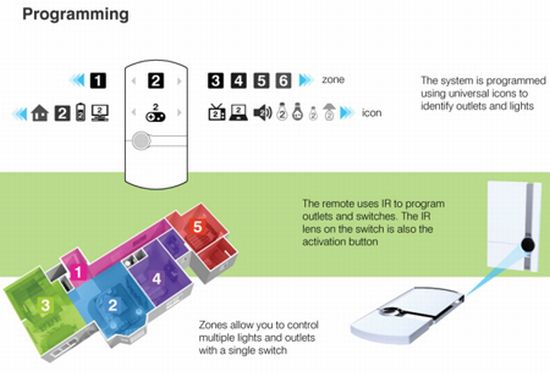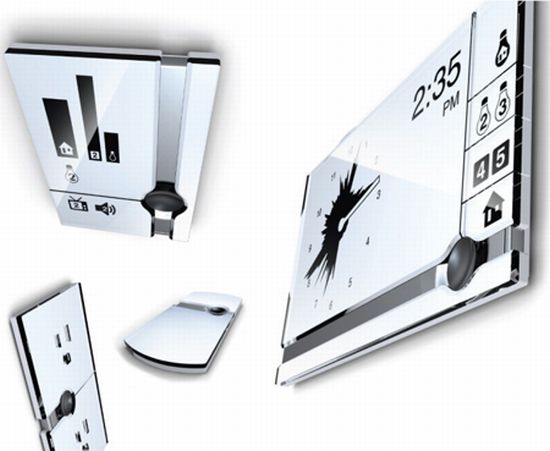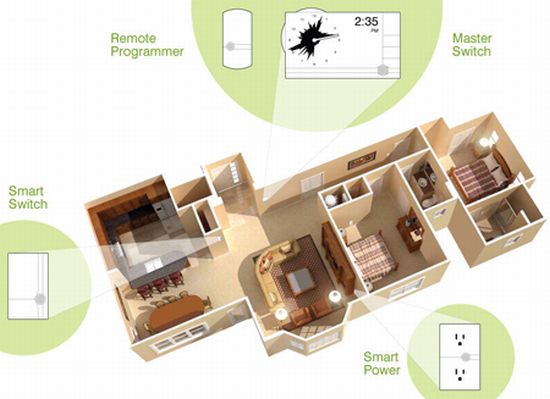 Via: Tuvie