Smart Glass to Use Sunglass Tech in Airplanes and Cars to Help Increase Energy-efficiency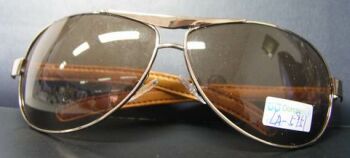 Smart Glass is going innovative with the sunglass concept. The glass that turns dark in bright sun and becomes clear when it gets dark is nothing new a concept. But, applying the technology into other industrial sectors like airplanes, skyscrapers and cars is a great idea. To cut building electricity bills by up to 20 percent because of reduced heating and air conditioning costs, Smart Glass will use the technology to help keep out (or letting in) sunlight selectively!
Companies such as Hitachi and Leminur will produce the glass, which is coated with a special emulsion. And SPD Control Systems will make the controllers that switch the tint. Another company, Research Frontiers, owns the patents on Smart Glass and licenses the technology to SPD, Hitachi and others.
Via: NEWS.com