Shift Design creates living wall for Philly's Shake Shack
Architecture and design are going green and thank heavens for that. Now, urban cities can move closer to nature with the addition of green spaces and innovative concepts along the likes of restaurant Shake Shack's new façade. New York-based Danny Meyers has taken the help of local designers Shift_Design for the construction of the novel exterior walls for the Philadelphia branch that will add a little more life to the otherwise concrete surroundings.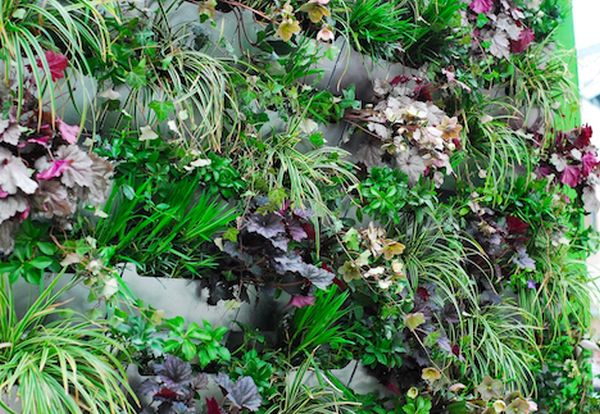 The refreshing design stands out from the rest of the environment owing to its living plants that grace the exterior walls. Though the Philadelphia branch of Shake Shack isn't set to open till the summer, the innovative façade has drawn admiration from several quarters. Shift_Design came up with the concept of windows boxes to line the walls as well as custom panels and living wall units. The system undulates from the façade to create a trellis for climbers.
The temporary construction wall has been painted in several shades of deep grey to bright green to mark the months of construction, in essence, from winter to summer. The plants, however, aren't meant to be a permanent addition to the restaurant's façade. Once construction is complete, they will be donated to Rittenhouse Square Flower Market for Children's Charities, a nonprofit organization. While we would've loved to see Shake Shack hold onto the wall, we figure the dismantlement is for a good cause.
Shake Shack has been rising in popularity ever since it opened in 2004. The roadside eatery is known for its delicious hot dogs, burgers, fries and beverages so much so that Meyer has expanded his trade to Connecticut, Washington DC, Miami and even the Middle East.
Shift_Design, meanwhile, is noted for producing eco friendly products for the creation of novel garden environments. The company uses 100 percent recycled product components to create its modular systems.
Via: Core77