Sheet Bench – A recycled woody chair for a green den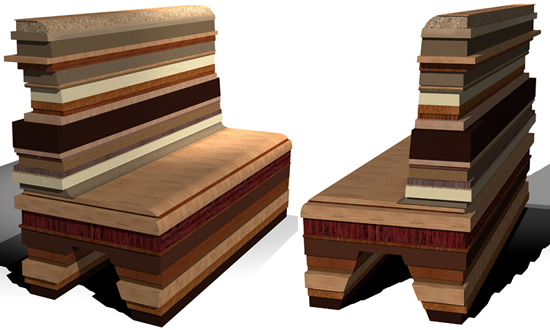 Looking just like a piece out of a craft class, this Sheet Bench is crafted by UK's John Glinister. Since tons of wood scraps are discarded off without making optimum use of it, this piece of sitting furniture is the best method of re-cycling those scraps. All he's done is layered and glued various sheets of scrap wood. The sitting surface is of course finished while the sides and the back are left untouched to exhibit its original form.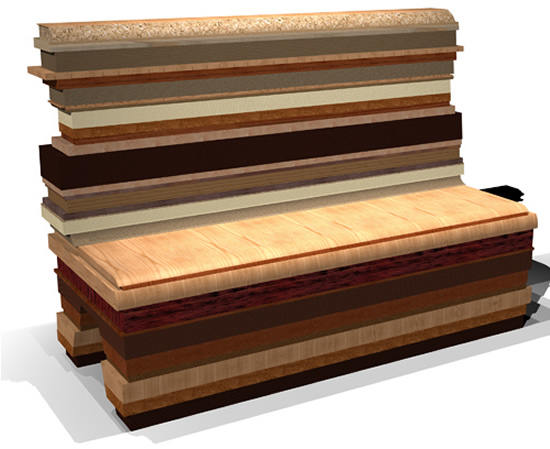 The random choice of materials means that each bench produced is individual in its textures and colours and possess a natural unique quality that cannot be reproduced. Defying the conceptions of waste and scraps, this piece of furniture will definitely find its place in an eco-friendly home.
I would want the sides finished too to avoid occasional scratches caused by brushing it.