Seoul Grand Park gets environmentally friendly electric tram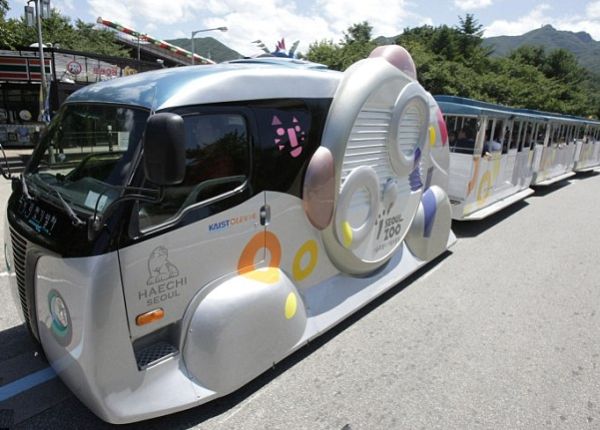 Researchers at the Korea Advanced Institute of Science and Technology have created an electric tram for the Seoul Grand Park in South Korea. The electric OLEV (online Electric Vehicle) is recharged with next-gen EV recharging technology that makes use of power strips that are buried in the ground. The tram runs on top of the blue line, which generates a magnetic field. This magnetic field is converted to electricity by the vehicle and used as a power source. The OLEV has three carriages that have been designed to provide a comfortable ride to the visitors in the park.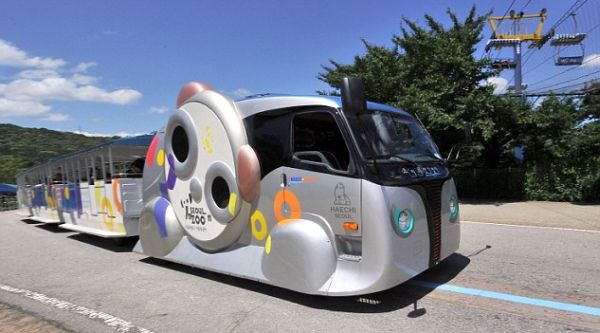 The OLEV makes use of advanced technology and runs clean on electric batteries. Since the OLEV is continuously recharged, it has a battery that is just 20 percent the size of those fitted on conventional electric cars. The design team has installed recharging strips at four sections totaling 400m along the route.
Via: Dailymail