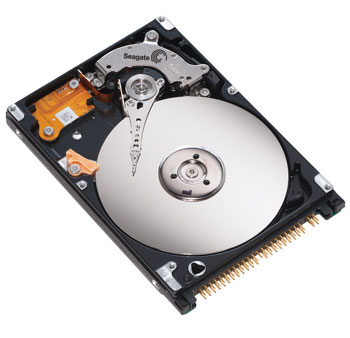 Seagate Technology, a computer hard drive manufacturer, has designed a new hard drive to suit everybody's every requirement on their laptops.
More so, if your operating system is Windows Vista. It is designed especially to elicit the best out of Windows Vista.
This 2.5 inch hard drive called Momentus 5400 PSD is a hybrid of a disc storage device and a 256MB flash memory. So long, high and speedy PC performance meant increased power consumption and decrease in battery longevity. The Momentus 5400 PSD has over come this tradition, providing your laptop high efficiency and low power consumption.
How is Momentus 5400 PSD superior?
Power efficiency – power consumtion is reduced by 50%, increases battery longevity by reducing platter spin time. In hybrid mode, the hard drive's spindle motors spin down, dramatically reducing the drive's power requirements.
Faster system response time – in a conventional hard drive, its platters must spin up to boot-up. Hybrid hard drives load boot-up files on the flash memory to minimize this delay. Once the drive spins up, computer files are pulled simultaneously from the spinning media and the flash.
High durability – spin down mechanism extends drive life to a great extent. Besides, the drive can withstand 90Gs of shock as its read-write heads are locked in place.
Unleashes Microsoft Vista – the hard drive has been designed with Windows Vists in mind. Windows Vista's Ready
Drive requires Momentus 5400 PSD to unlock the best features of Windows Vista.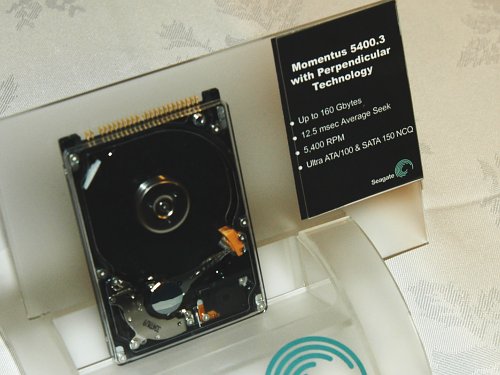 The Momentus 5400 PSD drive is available in 80Gb, 120GB and 160GB capacities with a 256MB flash memory.
Seagate offers a 5 year limited warranty(PDF) for the hybrid Momentus 5400 PSD hard drive to emphasise its reliability and ensure customer satisfaction. So, I guess time we said good bye to the old storage drive and fit in the Momentus 5400 PSD to make up for all the time and power wasted. Afterll, its better now than never.
via : techshout