Scotland successfully completes underwater turbine test to harness tidal power
With the world going gaga about environment friendly technology to suffice our daily needs, Scotland is not far behind. Scottish Power Renewables (SPR) has conducted a test on an immersed turbine which can be utilized to harness tidal power to produce electricity. This turbine coined as 'Andritz Hydro Hammerfest' has successfully completed its testing period in northern isles of Orkney – in the island of Eday, This will prove to an encouraging step in Scotland's idea to go green by generating electricity from tidal power as part of the tidal power initiative.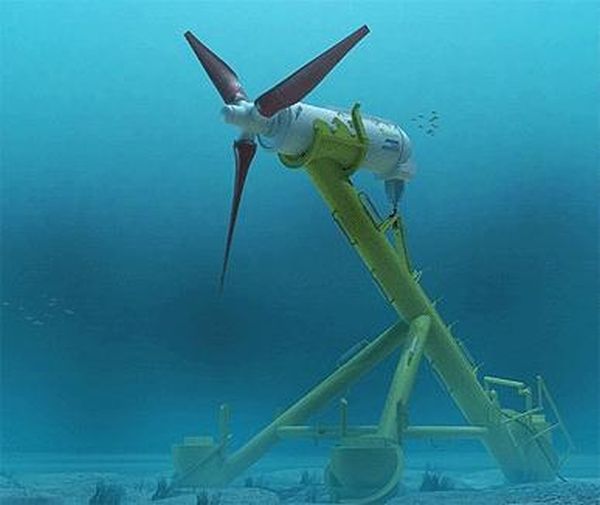 This heavy piece of metal with one-megawatt is being coined as Hammerfest Strom HS1000. This is being described as a profitable demonstrator as this hundred foot high machinery will continue to serve as a platform for Research and Development. Hammerfest is already a source of electricity for many homes and businesses on Eday. Hammerfest can be monitored underwater, with help of engineers based out of the European Marine Energy Center. One of its user friendly features include its capacity to be functioned and inspected from Glasgo. This is possible using mobile connections and an on-board camera.
This HS1000 comes with integrated blades that spin in the direction and flow of tides which helps generate power. The blades of this tidal turbine are short as compared to its traditional counterparts. The structure of Hammerfest has been inspired from a tri-pod, allowing a minimal footprint on seabed and is held by gravity. Scotland is exploiting all modes of clean energy which will help in generating electricity and reducing their carbon footprint share. Scotland has great tidal power resources which can be beneficial for launching more such large-scale projects
Via: Physorg