H I scooter concept: A jauntily sustainable ride for a carefree urban commute
Whenever we think of the phrase 'urban commute', most of the city dwellers have a brief tormenting vision of cramped street corners and extended traffic scenarios. In relation of this, there has been a recent trend of conceptions in the automotive sector, which specifically deals with compact yet agile design criteria. And now, with the bells of 'green' technology chiming sonorously across the holiday season, it is high time we brought you an innovative and sustainable transportation concept that righteously follows this impertinent dictum. So, without further ado, let us take a brief inspection of H I Scooter concept.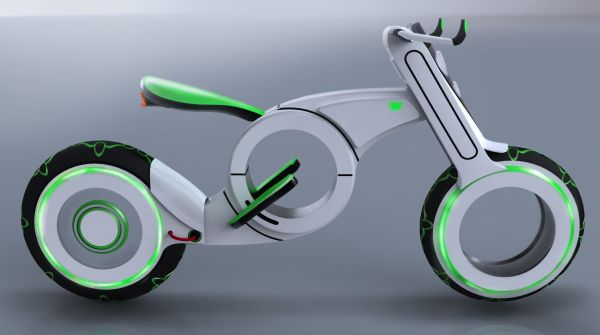 Conceptualized by Italian industrial designer Francesco Cangialosi, the jauntily adept two wheeler certainly emanates that air of nimbleness. Coming to the design consideration, the lightweight characteristics is further accentuated by the perky white color scheme with subtle strokes of apt green. The structural attribute is minimalist in bearing, with a selection of conspicuous circular forms (seen at the wheels and the middle of the vehicle).
But it is the inherent 'green' technology rather than the green shade that has caught our attention. According to the designer, the scooter will be powered wholly by electricity. The drive train will consist of an electric hub motor infused within the rear wheel, along with an integrated battery pack in the 'tank' region, by the handles. The front wheel will be hub less, with a definitive pressure system maintaining its entire mechanism.
Finally, coming to user oriented features, the designer has interestingly described his conception intelligently. Now, this entails the incorporation of a convenient touch control display in the front of the speedometer. And as for the maneuvering part, the vehicle will have specially constructed dual driving controllers (or handles). These components would be draped in various color schemes, corresponding to buttons for brakes and acceleration. This ingenious system of visual link exudes a sense of safety and improved control for the potential driver.
Source: Coroflot