Saudi Arabia all set to overtake Germany as the world's new solar power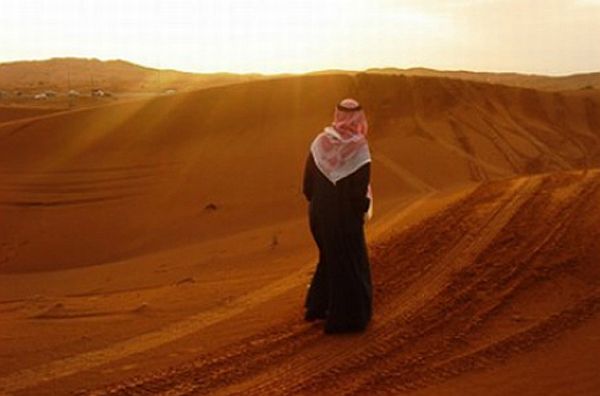 Statistically Germany is the world's top photovoltaics (PV) installer, with a solar PV capacity of almost 17,000 megawatts (MW) uptill 2010. But with the ambitiously 'green' goal Saudi Arabia has set itself, Germany's days as the world leader may be numbered. According to reports, in press release to CSP, Saudi nationals have talked about reaching a humongous figure of 20 GW i.e. 20,000 MW capacity by the next 20 years.
The figures may be incredible by themselves, but the fact that average solar insolation (measure of solar radiation energy received on a given surface area in a given time) received by Saudi Arabia is much higher than that of Germany, does lend some credence to them. As a matter of actuality, only a very few areas in Europe like Sicily or Southern Spain receive comparable magnitude of insolation as Saudi Arabia do.
But even going by those advantages, reaching that adamantly 'green' goal would require a 1000 MW facility each year on an average. According to the grapevine, there may be long term economic implications of such extraordinary measures. Firstly oil (which is Saudi Arabia's one of the primary exports) as a fossil fuel may altogether be extinct in the near future, because of drying out of sources. Secondly coming to the present scenario, there have been many successful methods that exhibit solar energy used for extracting oil itself. Taking all of this into account, perhaps the Saudi government thought it was high time for their country's introduction to renewable solar energy.
As Vahid Fouthi, Director of North Africa & Middle East at BP Solar, said:
Solar is an exciting time in MENA, we are where the oil industry used to be in the 1940's and 50's.
Moreover, there will be a two-day conference during the event of MENASOL 2011, in Casablanca, which will discuss:
…to provide senior level executives with critical market intelligence and valuable contacts that will assist businesses to successfully finance develop and build solar projects in MENA to exploit regional and European opportunities.
Source: GreenProphet