San Francisco's living, breathing green museum!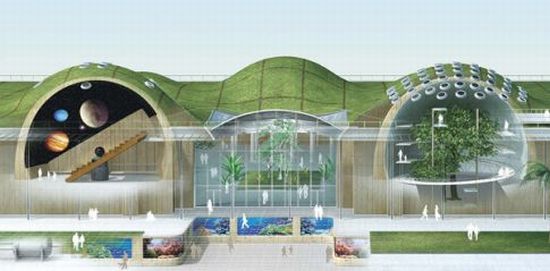 It is not at all a surprise that museums across the planet (unlike the ones in my home town) are opting to go the green way as they try and tell the curious minds that visit them that the future lies in going green. I suppose there is a bit of an irony when you put a section of the 'extinct species' in a museum room that is boasting some of the finest green features around. Makes you believe that if we were really so responsible and sensible a lot earlier, then maybe that whole section could have been avoided; at least to a large extent. This is not to say that the green features are not welcome, but just to say that maybe things could have been a lot better.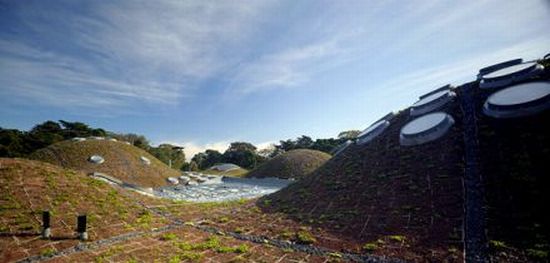 From a bird's-eye view, the domes of the California Academy of Sciences set to open in the fall bulge out of the ground like giant scoops of green ice cream. These undulating hills built into the museum's 2.5-acre, flora-covered roof integrate the building into the green space of surrounding Golden Gate Park. They also conserve energy, since the roof insulates and ventilates the 400,000-square-foot museum below. Designed by renowned Italian architect Renzo Piano, whose works include the landmark modern-art museum Centre Pompidou in Paris, the $484-million structure will most likely be the largest public building ever to qualify for the U.S. Green Building Council's "platinum" LEED rating.
Beneath the roof, museum-goers will find a natural-history museum, a planetarium, a rain forest with free-flying birds, a coral reef inhabited by 4,000 fish, and an aquarium filled with saltwater pumped in from the Pacific Ocean. The museum is not just a green structure, but also an amazing green hub that gives the on lookers a wonderful idea of what a green tomorrow would be like and how one can maximize green qualities in a structure. If you happen to live anywhere in the bay area, do take a look and let me know about how it is in person.