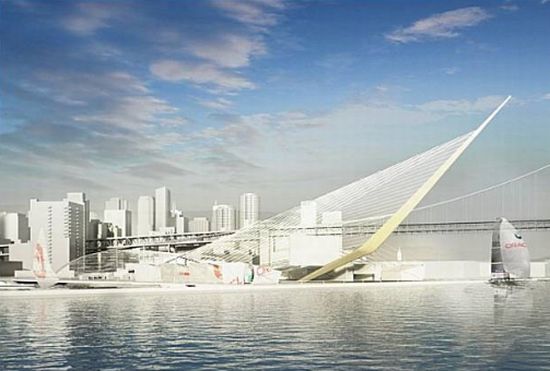 Eco Factor: Solar-powered stadium incorporates recycled material.
If the Board of Supervisors of the America's Cup approves of San Francisco hosting the 34th America's Cup yacht race, then we could hope to the most environmentally friendly race on record. Conceptualized by Skidmore, Owings & Merrill architect, the proposal suggests the transformation of dilapidated piers 30-32 at the foot of Bryant Street and Pier 50 south of the ballpark into a striking bayfront amphitheater and sailing showplace.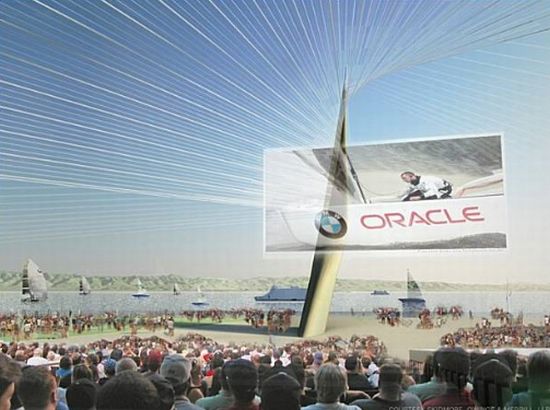 Under the plan, some existing buildings would be reused, while recycled materials would help in repairing piers. There are plans for a sailing village, which would house a public hub at Piers 30-32, where concessions, a club and an amphitheater with a jumbo monitor would be erected under a huge sail-like canopy.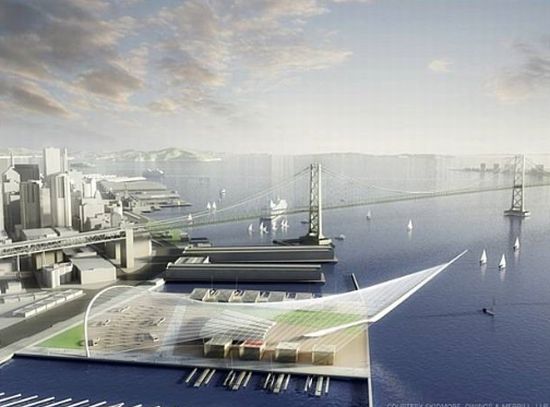 The photovoltaic cell covered canopy's mast will be made from laminated recycled wood. The canopy could be used for both rainwater collection and solar energy production, in addition to provide shelter from rain, wind and direct sun to the spectators. The next exciting race will be held in 2013 or 2014, but San Francisco claims to get their facilities ready by the end of 2012.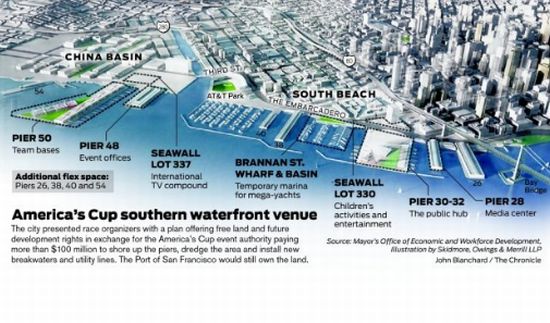 Via: SFGate