San Diego Bridge to be bathed in artistic wind-powered LED lighting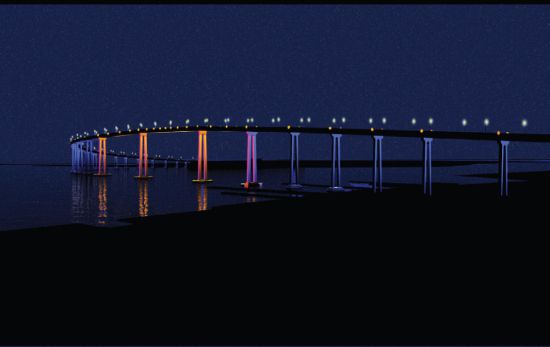 Eco Factor: Programmable LED lighting powered by wind turbines.
The spectacular San Diego-Coronado Bay Bridge known for its distinctive towers and graceful curve will soon look like some LED light show. An international team led by London based artist Peter Fink (Form Associates) and lighting designer Mark Major (Speirs + Major) in association with Buro Happold in Los Angeles has been announced as the winner of the largest interactive green energy lighting project in North America for envisioning San Diego Bridge with programmable LED lighting.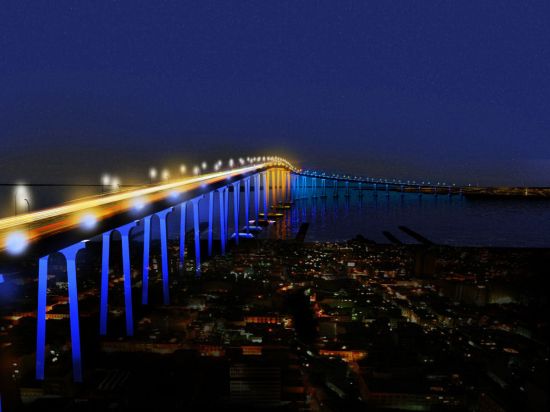 The wining lighting concept proposes lighting up the bridge with programmable LED lighting in an energy neutral way. The eco-friendly color changing lights will be powered by clean energy produced by wind turbines. The variable rate of traffic flow over the bridge will be expressed by parapet lighting programmatically reflecting the direction, speed and intensity of vehicle movements on the deck. The lighting will also respond to passing ships, and a secondary layer of light on the bridge's pillars will purportedly provide the sense of urban connection between the two shores.