Samsung BE: Monitoring your energy consumption and carbon footprint to encourage green savings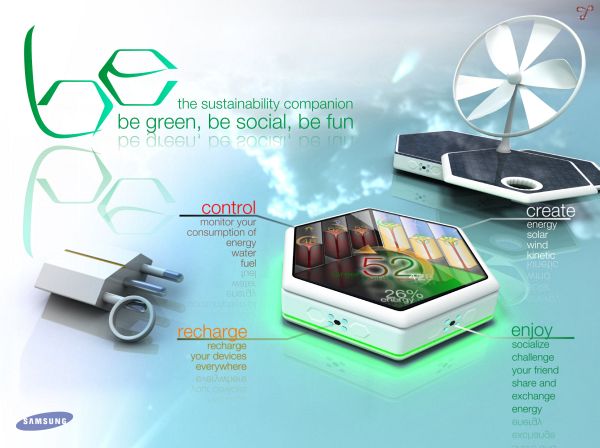 Being minimalistic is the modern way to go and less is indeed more in a world where natural resources have become awfully precious. Hence, to name a gadget that monitors your consumption of these natural resources as "BE" seems pretty appropriate – simple and stylish. In a way it makes sense too, as if you are not careful enough about conservation and reducing your carbon footprint there will "be" little left for us as a race. So how does the concept creation of Tommaso Gecchelin work?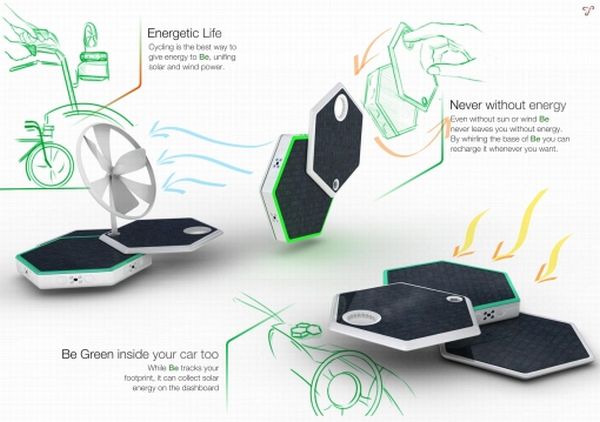 "BE" is an interactive system that will monitor your energy consumption, usage of water resources and even your carbon footprint, both in your home and when you are away. While there are many gadgets around that monitor a household's energy consumption, BE goes a step ahead and follows you wherever you go. The Hexagonal shaped system can be attached anywhere in the home and function on solar, wind or kinetic energy.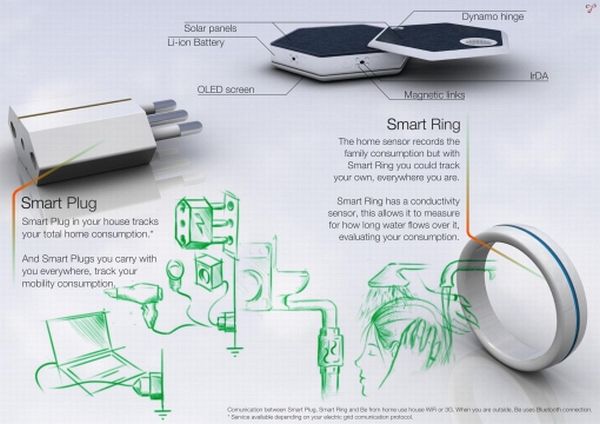 All you need to do is sync your home with BE and it will take care of the rest. From your electrical usage to your water usage and energy wastage – BE rates everything and gives you green points which show how good or bad you have been. The "Smart Ring" that comes attached will monitor your energy consumption away from home as well and also your carbon footprint depending on the vehicle you use.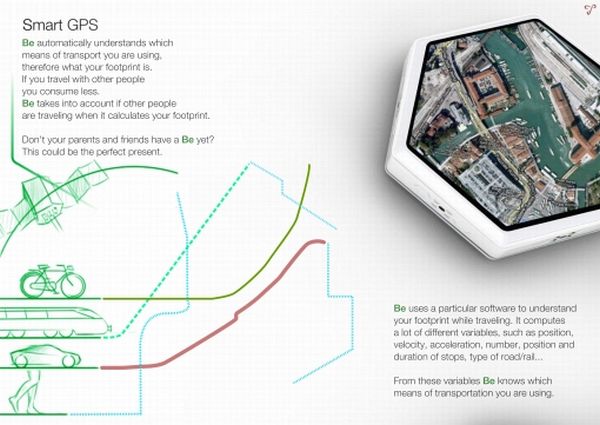 The smart interface of BE takes everything into account, including whether you are sharing your resources with someone else, in which case energy consumption/person is brought down. Then you can even share your green points through a laptop with other users of BE, which might encourage a bit of a "going green" contest.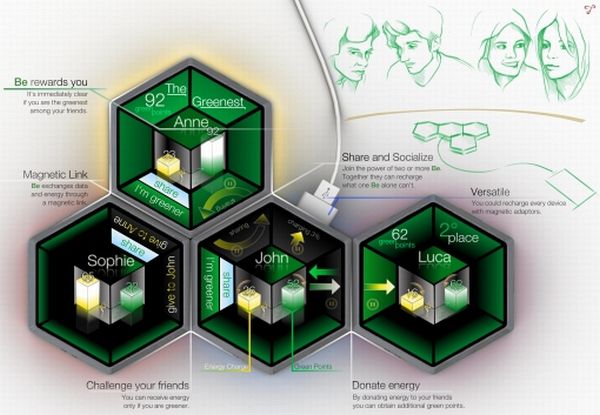 Tommaso Gecchelin's design hopefully will get off of the drawing board and makes it into the real world. We sure wish him and BE the very best at that!