Sails to power ships once again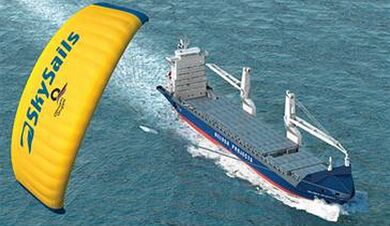 Though it had been relegated into disuse, sails will make a comeback to thrust ships as it used to before engines took its place. Skysails, a German company, responsible for the restoration, has recently signed its first contract with Beluga Shipping of Bremen, Germany, for one kite. The system is a retrofit technology, which consist of a massive towing kite and navigation software for locating the best route between two points for maximum wind efficiency. It works with any cargo ship, and yachts longer than 79 feet.
Initial journey and ending has to run on the engine. Otherwise, during the middle of the journey, engine and the sail can be used simultaneously. For a cost of around $380,000 to $3.2 million, this system will help companies meet environmental regulations as well as cut fuel costs.