ROUNDbus STOP – Solar powered shelter for bus commuters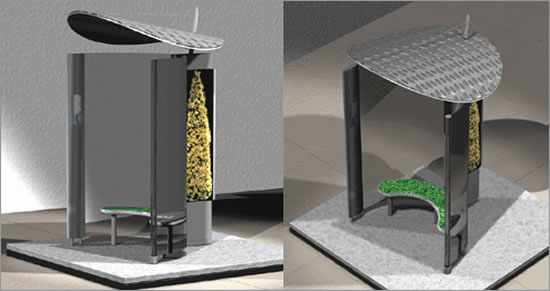 These days the value placed on public transport infrastructure is constantly increasing. Though we have penned down a few stories about the eco-friendly buses and other means of green public transport, seldom have we come across a simple yet most vital complementing structure – the bus shelter. A designated place where a public transport bus stops for the purpose of allowing passengers to board or leave a bus, this kinda shelter gets face lifted for the capital city of Slovakia, Bratislava. Dubbed as ROUNDbus Stop, the concept designed by Viera Gorelova, is intended to augment the greenness of the already car free Historical center of Bratislava. Targeting the industry of tourism, this shelter is devised to feature a solar powered roof that juices up the night light in dark. And also a touch display that renders info about the locality to the tourists.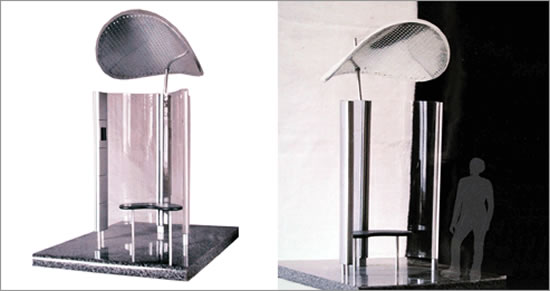 For resting, it also houses a small bench.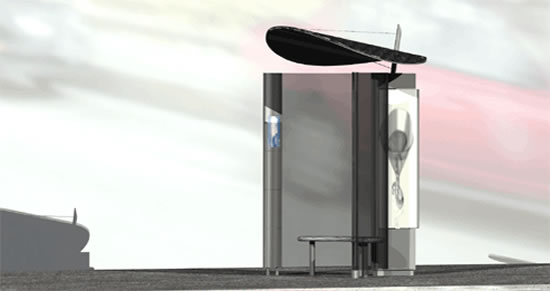 The semi-circular kinda structure also seems to sport a translucent wall that allows enough light under the roof.