Roehr Motorcycles to debut all-electric eSuperbike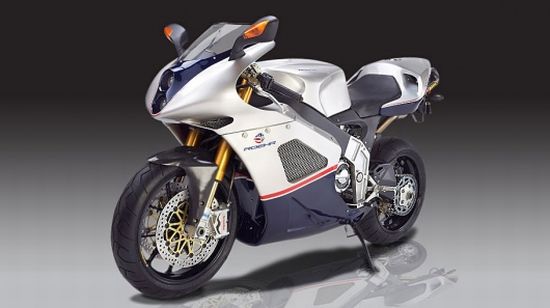 Eco Factor: Zero-emission motorcycle powered by an electric engine.
Roehr Motorcycles is set to unveil two electric motorcycles before mid-year and an all-electric 96bhp motorcycle with race level performance. Dubbed the eSuperbike, the motorcycle will be powered by high energy discharge 10KWh lithium iron phosphate battery pack.
The lower range eSupersport motorcycle will packs a 48bhp and 105lb-ft punch that will propel the motorcycle to a speed in excess of 100mph. The range-topping eSuperbike will form the basis of Roehr Motorcycles' entry into the upcoming 2010 US TTXGP series.
Via: Gizmag