RoboSteel is the new bike carved out of recycled steel and metals
Looking at the design of the RoboSteel bike, you will realize where technology is headed these days. The concept has been heavily inspired from the roots of ToonRama, giving the whole layout of the bike a really funky look. But what makes it truly awe inspiring is the material with which it has been crafted. The bike has been carved out of recycled steel and each cut show such precision that you will have no option, but to keep exclaiming at the artist's creativity.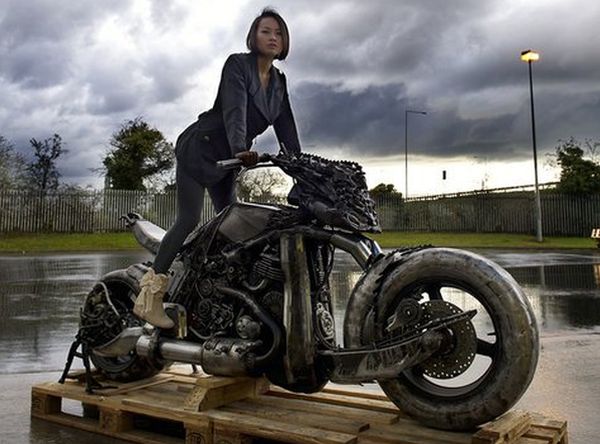 It may well be a known fact, if you have power of imagination, even a piece of junk can be turned into a mind boggling beauty. The design draws its inspiration heavily from an alien concept, which may surely turn out to be the next bike in a Steven Spielberg thriller movie. Keeping jokes apart, the dedicated work of the Irish designers has definitely lent the whole bike a very uncharacteristic feeling and rustic look.
The only drawback for the bike is it can't be ridden, but only showed off. Each and every part of the two wheeled masterpiece has been molded out of compressed steel, making it a definite steal for those who admire metallic beauties. But the concept of recycled steel and metal has definitely given way to a well thought of classically designed and aesthetically fused mean machine on two wheels.
Via: RoboSteel