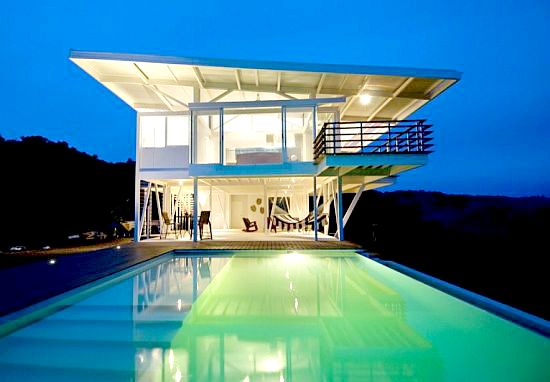 Eco Factor: Sustainable house powered by solar and hydroelectricity.
Robles Arquitectos have built the Iseami House in an isolated region of Peninsula de Osa in Costa Rica, which is self-sufficient in terms of water and energy. Loaded with environmentally friendly technology, the house sits one meter above the surface to stay away from humidity and incorporates several energy-saving systems to reduce the load on its energy generators.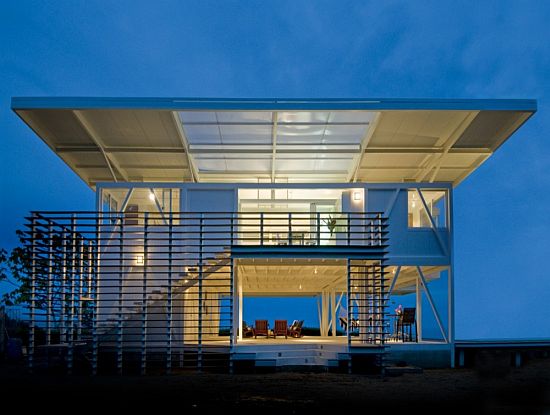 The house uses water from the forest, which is also used as a power source by the two low-impact hydroelectric turbines that generate 800KWh of electricity. Additionally, 10,800KWh of electricity is provided by a rooftop solar array, which has been designed in order to have the orientation and position to maximize electricity generation.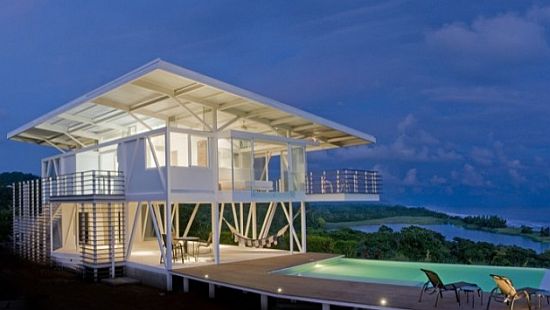 All the materials used in the construction of the house have been tested to evaluate their behavior in the difficult environment of the area, which is highly humid. The structure has further been designed to maximize use of natural ventilation and illumination to reduce the need for artificial means.