Researchers want to produce biofuel from spent grain of whisky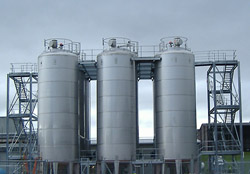 After manufacturing biofuel researchers are now opting to devise novel methods to distill biofuel. Researchers from the University of Abertay Dundee have stated that it should be possible to run your car on the by-products of the brewing and distilling industry.
These researchers have also been funded with a year long grant to investigate novel methods of turning the spent grain of whisky into valuable bioethanol. This research should benefit scientists who are trying to find out some simple and cost-effective methods to develop biofuels from waste or low value products. These researchers have also stated that they are trying out complex methods to turn waste that is either disposed off or processed for animal feed, into bioethanol.
Via: Tree Hugger