Researchers embark on a voyage to Hawaii on a junk raft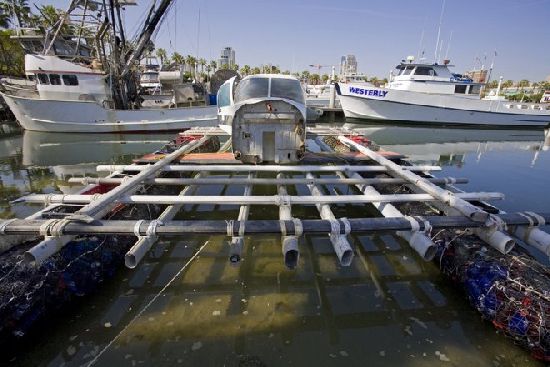 In what could be called an inspiration taken from the legendary Kontiki Voyage, Dr. Markus Erickson and Joel Pashal have decided to sail to Hawaii on a junk raft from Long Beach, California. The raft is constructed with a 1961 Cessna airplane which is tied to sailboat masts with a plastic bag rope and it stays afloat with the help of 15,000 PET bottles. They claim that their raft can stand the oceanic waves and currents. If only all the PET bottles that are lying in our forests, in our fields, in the lakes and oceans can be collected, one could actually construct large ships that might be worked upon later for efficacy. Though it looks and sounds lame, the two researchers at the Algalita Marine Research Foundation seem confident and excited about their trip and also of the future success of such rafts.
Via: HauteNature
Enjoyed this post? Please share the love...