Renault Twizy: Make way for the cheapest Electric quadricycle!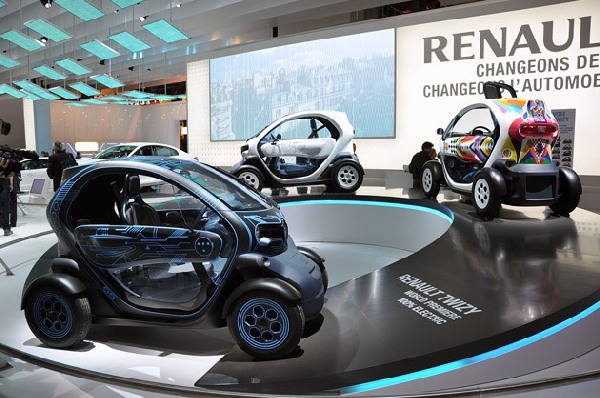 French carmaker 'Renault' revealed its small, two-seater car, 'Twizy' at the Paris Motor Show. It is powered by a 15kW lithium ion electric motor which develops 57Nm of torque, making it versatile and easy to drive. The Renault Twizy can be recharged in three and a half hours flat. While the lithium-ion batteries give a range of 60 miles, its top speed is around 47mph. Since it is an all-electric means of transport, the Twizy is designed more like an encapsulated scooter with four wheels and doors opening by flipping up and fortunately it produces no CO2 emissions. The vehicle will be launched in the market by the end of 2011 in Europe.

How much will it cost me?
The pricing of electric vehicles turn out to be a major problem with them. However Renault promises 'a price tag similar to that of a three-wheeled scooter' thereby making the electric car-Twizy available in market at just €6,990 (which is approx. $9,700 U.S). You will be able to buy the car, but lease the battery at a cost of €45 (around £38) per month.
The numbers
Being an electric vehicle, the Twizy produces zero carbon emissions and is comparatively silent. The cute little concept car was created for busy city dwellers who needed to pick their way through congested urban traffic. The narrow dimensions of the vehicle is 2.32 metres long, 1.19 metres wide and 1.46 metres tall. The total weight of the car inclusive of batteries is around 450 kgs. It is therefore light enough to be parked anywhere in town and it rarely gets stuck in traffic. It has four wheels and low centre of gravity that provides excellent stability. The lithium ion batteries power the 20hp (15kW) electric motor and it can be charged by any household electrical supply with a capacity of 220V 10A. It takes three and a half hours to completely charge the battery. The top speed of the vehicle is 47mph with a range of 60 miles.
FACT BOX:
Weight :3527 lbs | 1599.82 kg
Introduced at :2009 IAA Frankfurt Motor Show
Length :189.8 in | 4820 mm.
Width :74.1 in | 1882 mm.
Height :59.8 in | 1520 mm.
Wheelbase:106.1 in | 2696 mm.
Front track :65.8 in | 1672 mm.
Rear track :65.8 in | 1672 mm.
Front Overhang :39.2 in | 996 mm.
Rear Overhang :44.7 in | 1135 mm.
Tires :175/55 R21 Michelin
Wheels :21-inch
The look:
The Renault Twizy cannot be called a car but a quadricycle. Unlike a scooter, the Twizy can carry two occupants which who have to sit in tandem as if they were on a bike. There are two different versions of the Twizy available, one powered by a 9hp with a top speed of 28 mph and the other powered by 20hp with a top speed of 47 mph.
Why it matters
The technology used in electric vehicles is though very cool and efficient but the prices of such vehicles are still high. Therefore Renault has announced the Twizy at a 'mere' $9,700. Along with being designed as a small car which is easily adjustable in the urban city traffic, the Twizy is economical and environment friendly as it is cheap and doesn't emit CO2. The Twizy weighs around 450kg, and its narrow dimensions make it easier to be parked even in a small place. The lithium ion batteries get charged in not more than three and half hours.
The lowdown:
The Twizy despite being inexpensive may take a while to hit the market of developing countries. Though this encapsulated scooter doesn't have a very impressive design, it is made only for the urban city and not the rural areas.
Things to watch out
The car needs to get a better shape/ design. The car has many drawbacks and therefore will need to struggle a lot to get a headway in the market. Moreover its also facing tough competition from the Australian-designed, Chinese built EDay electric hatch and American Electric Vehicle — Kurrent, which have equal costs but designed better than the Renault Twizy.
The alternatives:
Australian-designed, Chinese-built EDay electric hatch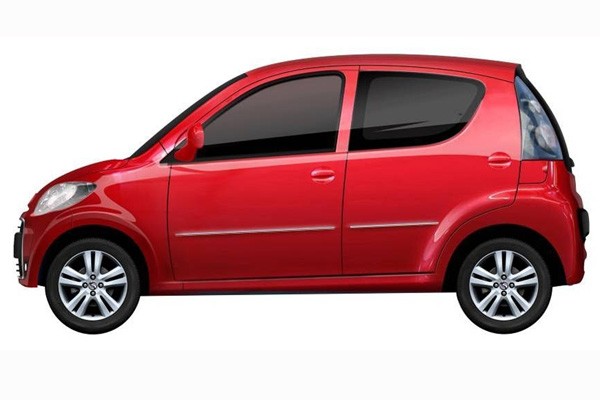 EDay Life Limited, an Australian company will launch its first battery powered vehicle in 2011 and in 2012 it will be available in the market for sale. The cost of the vehicle is $10,000 AUD (approx. $9,625). Australian-designed, Chinese-built EDay, has a five door hatchback design and weighing around 992 pounds its the world's lightest battery powered car. It has a top speed of 50mph with a range of 99 miles.
The EDay is a tough competition for the Renault Twizy.
American Electric Vehicle — Kurrent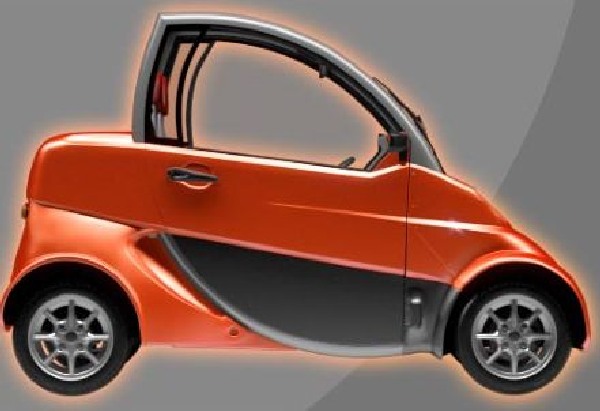 The American Electric Vehicle is designed like a two seater, golf cart called Kurrent. It is even called as a neighbourhood vehicle (NV) because it has four wheels and weighs less than 2500 lbs. It is powered by an electric motor which gets charged the same way as your other electric appliances do. Its priced at $10,000, with a top speed of 25 mph and range of 40 miles.
What do the critics say?
David Martin Said:
"I was disappointed that the Twizy and it appears, the Nissan version will not be weather protected.
In many climates that makes it a young persons pop around the shops mobile, but it would be nice to have an old persons pop around the shops mobile! 😉
I reckon a lot of folks will be taping transparent plastic into the holes where there would otherwise be windows in the winter.
Still, it competes with scooters, not cars and is far better weather protected than they are .
Base price in the US after taking out VAT and converting the currency might be around $7,500-8,000, and it is not a death trap as NEVs are and also scooters with their very high mortality."
Skierpage Said:
Yes, and if multi-car urban and suburban families replaced one of their cars with a plug-in golf cart, they'd save money and the world would be better off. Likewise a single driver with a regular short commute and access to a car-share service. Alternatives to getting in a wasteful 3,500 lb contraption for solo short trips ARE worthwhile.
The bottom line
Renault is planning to change the trend that all electric vehicles are costly, by presenting its new EV the 'Twizy', which is going to cost its customer with an equivalent price of a motorbike i.e $9,700. The only disadvantage of the car is, its not so appealing design and also that it is capable only for urban traffic.
Via : inhabitat/green.autoblog