Re:energy concept lets you pedal for renewable energy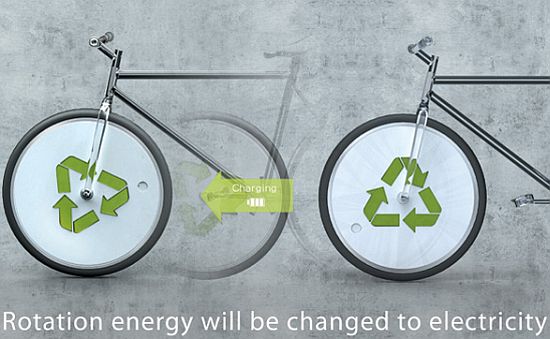 Eco Factor: Concept bicycle generates electricity.
Designed by Jinsik Kim and Boseung Seo, the Re:energy is a concept bicycle that helps you reduce your carbon footprint and generate some power for your handheld devices and notebook computers. The idea behind the Re:energy is simple – you ride the bike and its wheels convert kinetic energy into usable electricity.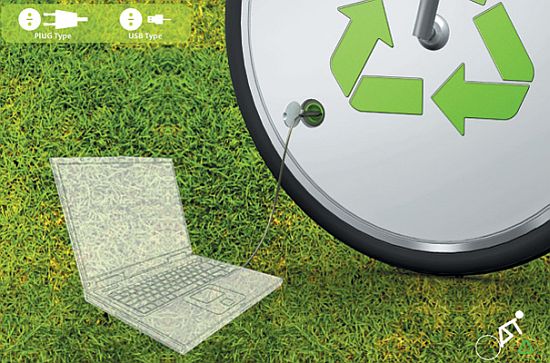 The energy generated by the bike's wheels is stored in an onboard battery, which can later be used to power your cellphone, MP3 player, GPS unit or even your laptop.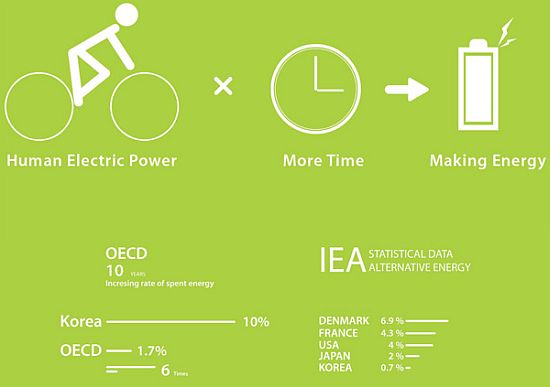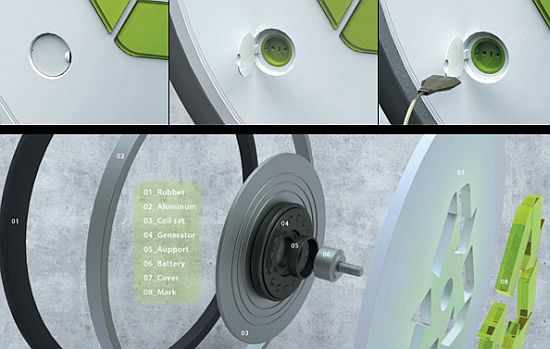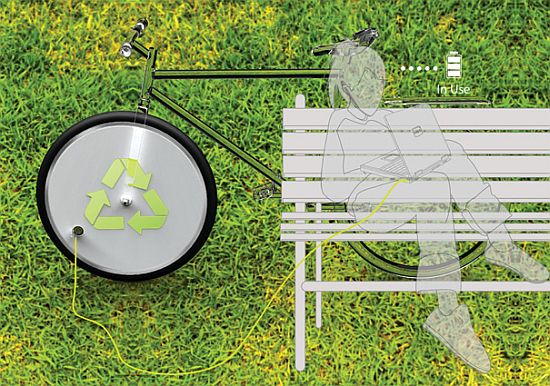 Via: Yanko Design