Recycled Tyre Seat – Old tires titivated for a biker's den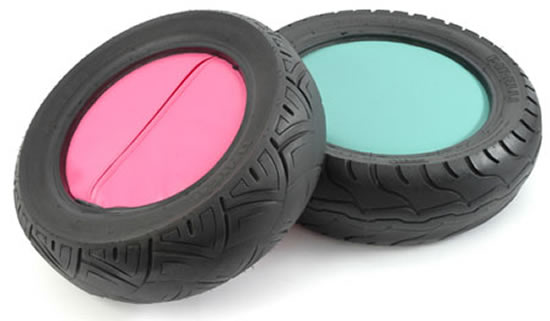 Though this isn't any innovative eco idea but the recycled element got these tires rolling on to Ecofriend. Chic yet rugged looking, the Recycled Tyre Seat are as uncomplicated as they seem. Made out of old scooter tires recycled from East London mechanics' yards, the rubber rings are then filled with a foam cushion in a color of your choice. This results in a sitting piece to rest your butt on a 600mm seat that's both comfy and convenient. Ah, and if you think that these seats may look worn out and grimy then hold it there as they are thoroughly cleaned to look as good as new before hitting the furnishing level. Offered in three shaded of pink, blue or yellow vinyl center, you can throw a few of them on your den for $100 each. Will go well for a biker's room!
Enjoyed this post? Please share the love...