Recycled clothing art is touch of brilliance with green conscience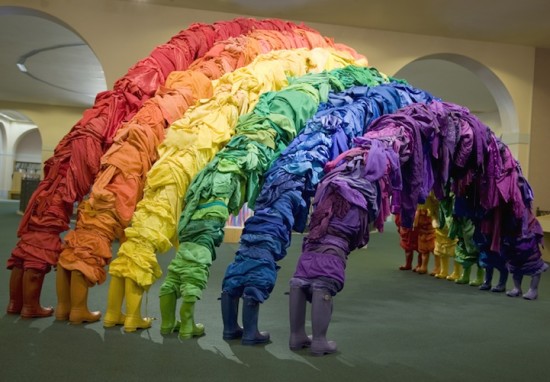 Eco Factor: Art made from recycled clothing.
From plastic water bottles to discarded electronic equipment, there is no dearth of waste materials that are given a new, worthy life by eco-conscious artists. Such artworks help encourage individuals to think before they throw unused items in the trash bin. Designers Alain Guerra and Neraldo La Paz have managed to come up with some intelligently crafted pieces of art using old clothes. The designers make use of everything from old ties to discarded shirts to create a variety of nature-inspired sculptures.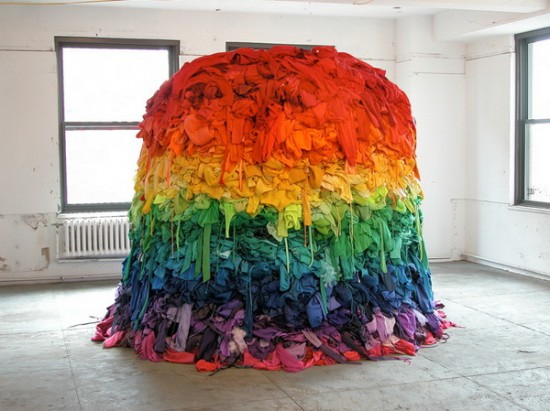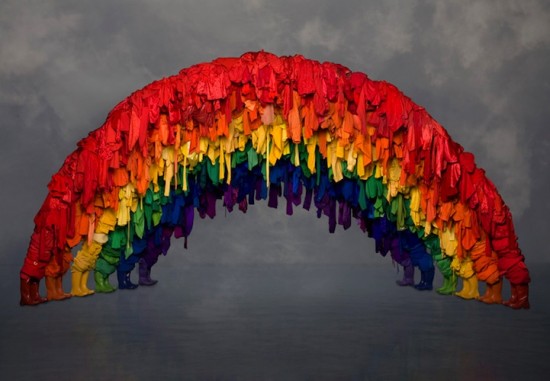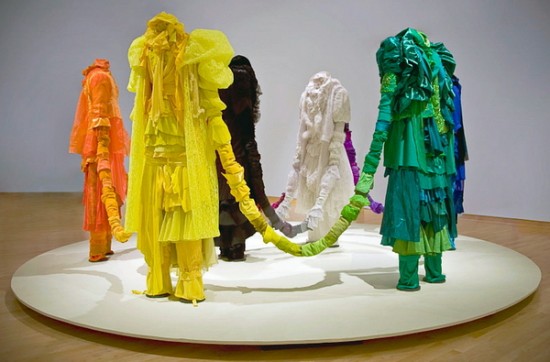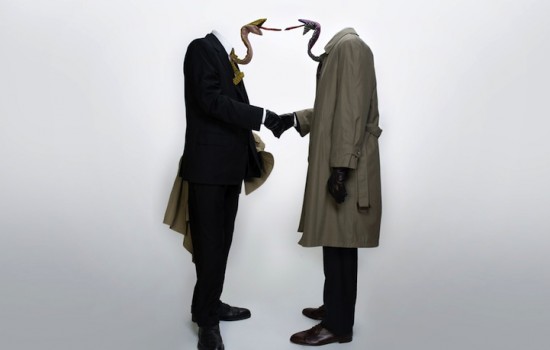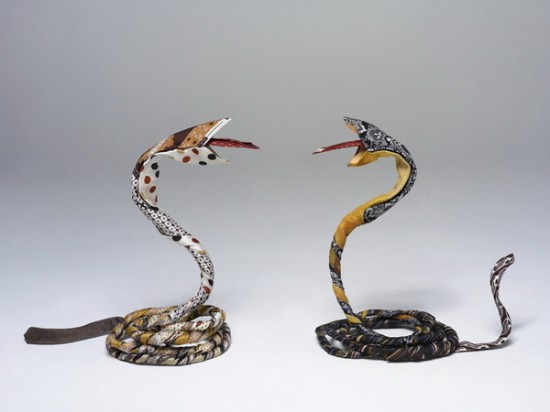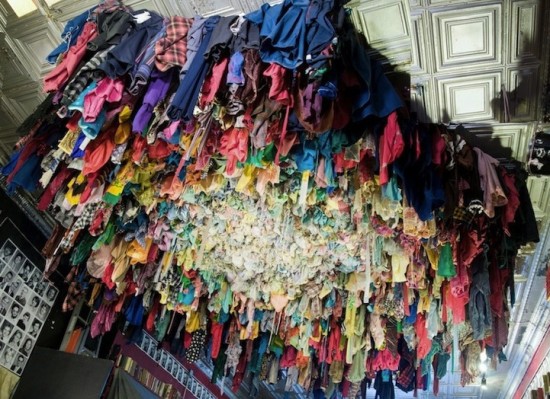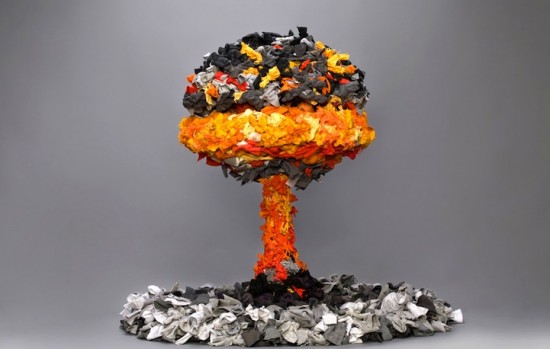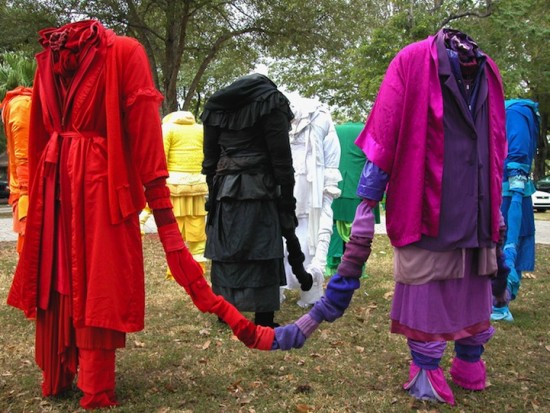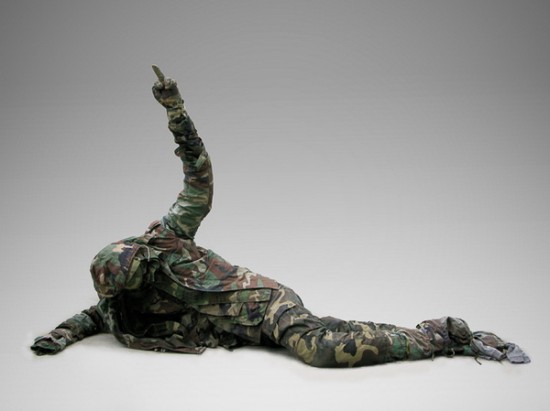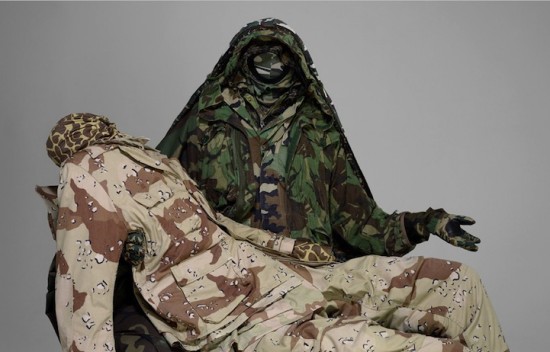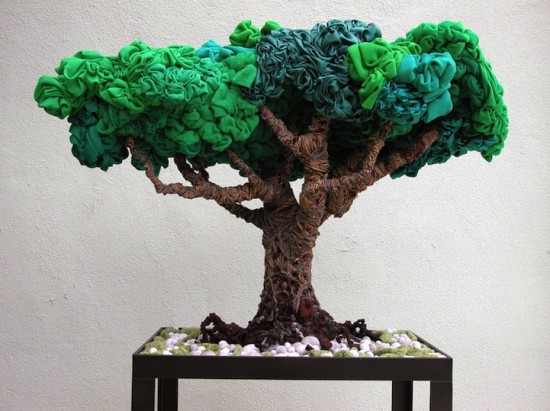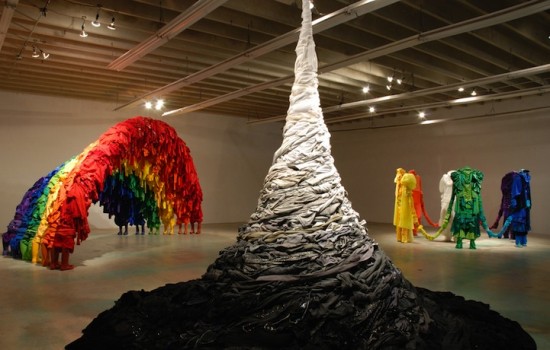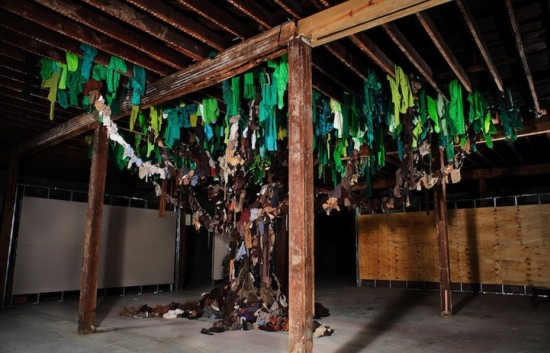 Via: Fubiz