Recycled Can-made Wallet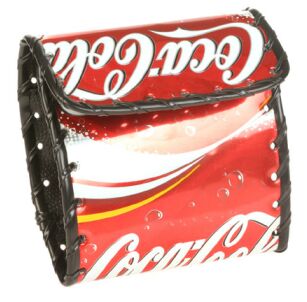 Post consumer cans are left to be of no use excepting only a few, which can be used as a refilling container. And a greater part of it is headed for the landfill. But, doesn't this fun wallet refresh your innovative and creative mind?
This amazing and attractive fun wallet is handmade from recycled cans. And it is done by a family in Vietnam. In addition to recycling wastes and post-consumer products, employing extended family members as well as neighbors to create these whimsical yet functional designs, is really a noble deed. This family-owned business has provided jobs for the urban working class for over 10 years. With a dimensions of 4×3.5, these handcrafted wallets cost $9.95 each.
Via: World of Good