Reclaimed Chopsticks Wine Bottle Holder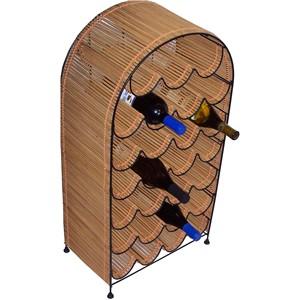 A meticulous marriage of tradition and modernism. This piece is amazing. Chopsticks laid in varied alignments, gave birth to this wonderful piece. It holds 27 bottles of your favorite wine. To assure that your old bottle of wine does not end up on the floor behind, the back is laid with chopsticks as well.
1000 chopsticks are assembled to make this wine bottle stand. It's unique in its own right. The bottle holder comes in both darker tea stained and natural colors. With a length of 16 inches and width of 10inches, it has a height of 42inches.
Via: kwytzakraft