Racing Helio: 21st Century Electric Bicycle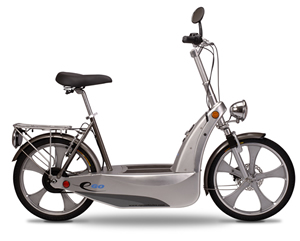 Helio Scooter boosts its latest special edition – the 'Racing' Helio run by electricity. You can address The Helio as a 21st Century bicycle, but with this one you won't get puffed out pedaling. Get going simply by twisting the throttle. The clean-energy efficient bicycle speeds up to 25mph.
The Helio's power pack is designed to withstand many hundreds of charge/discharge cycles. And it will typically provide more than 8,000 miles of riding, as long as you condition the batteries properly. It's amazing information for someone doing a 16-mile trip each day — its 500 charges at a total cost of around £35 in electricity consumed, or 0.43p per mile! With adjustable height and reach saddle, it comes in colors of black, cranberry.
Via: Scoot Electric