Pushpin Cork Stool: Simple and stylish addition to your home made out of cork
Modern design is all about saying more with less. Ergonomics has played a very key role in the evolution of design in the last decade or so. Everyone wants gadgets, interior furniture and even their homes to sport a sleek, stylish and futuristic look. When it comes to décor, the ability to be comfortable while still sporting a minimalistic look is an absolute must and the Pushpin Cork Stool manages to achieve that with understated class. Add to it the fact that it is made entirely out of cork and you also have a stool that offers you a bit of a moral high ground as well!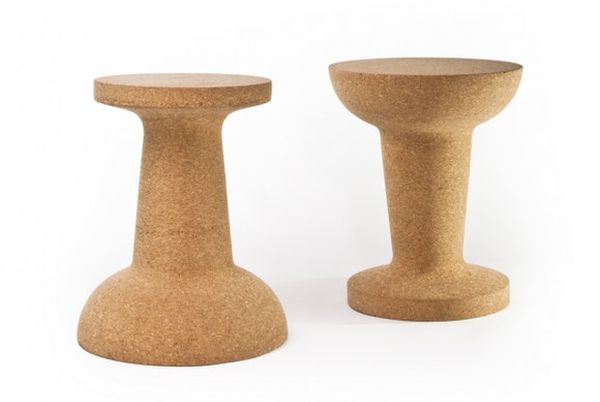 As the name suggests, the stool mimics the form of a pushpin and is Taiwanese-based company called 'Cooima'. The best part of the Cork Stool is that it can double up both as a comfortable seating unit and also as a side table by just turning it upside down. The most alluring part of the Cork Stool is the simple design that does not really shout out for attention and yet because of its look and the fact that it is made out of cork, it automatically turns heads.
Unlike popular misconception, harvesting cork does not really hurt the trees it comes from. It is harvested from trees after they reach an age of about 25 years and from that point on cork is harvested once every ten years. The trees regenerate and hence there is no damage to the trees itself and the industry is considered environment friendly as it encourages the use of bio-degradable and toxic-free material and also reduces carbon footprint with cultivation of cork trees. So, you do not have anything to worry about while buying the Pushpin Cork Stool.
Via: Gessato