Protecting the world from plastic pollution: Cardboard Hellboy & Abe Sapien
When people chose a biodegradable substance over plastic, it is a choice that we applaud and encourage. Even if it is something as wacky as the costume of Hellboy and Abe Sapien crafted completely from cardboard. Not only are they eco friendly, but are stylish enough to grab attention of every passer by.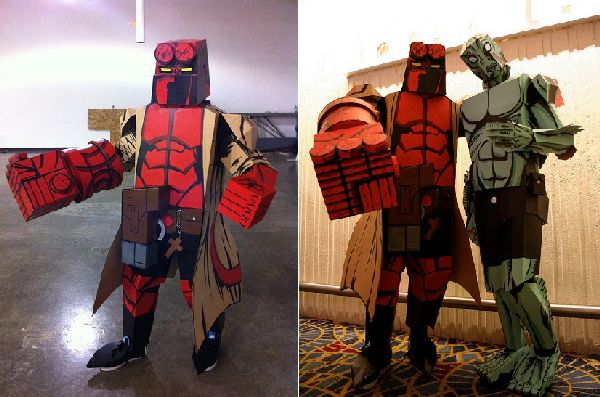 In fact whatever Con these two hot and cool dudes were attending, we are sure they were hanging around there and making new friends among humans. You do know that they are not allowed to get out all that often, right? Well, it seems like every time Hellboy and Abe step out, they cannot do away with camera glare and the world's attention. This time is no different too and it does not really help even if it is in cardboard.
We do not exactly know who the two cardboard crafting dudes are and where they hail from, but there would be many who would fall in love with them, for sure. Expect more such cool cardboard costumes to soon turn up. And as they head back to their hangout, we wait to see where and when the Right Hand of Doom strikes again, that too in cardboard.
Via: Neatorama