Project 7ten to sell it's first ever LEED platinum certified eco home on eBay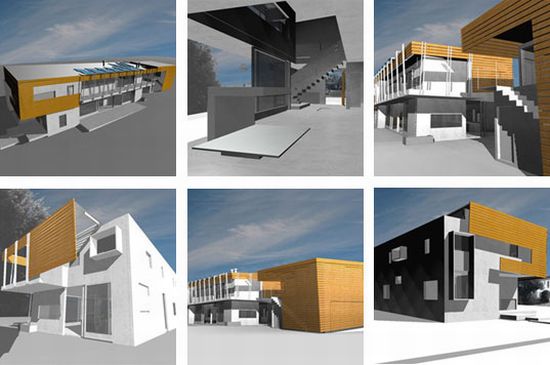 Ok people, brace yourself for a wonderful ride in to a home that is sure to leave you spellbound and wanting for more. No, we are not going in to the home of the Adam's Family. In fact, we are going to take a tour in to a home that is exact opposite of the dirty, messy and not to mention dangerously explosive home portrayed in the very famous cartoon series. Project 7ten has already hit the headlines many times for being one of the best eco friendly projects around and now they are going to sell their first home on eBay. The online auction starts at a price of $2.85 million and that is a lot of green to pay for a home that is truly green.
But when you look at it from the right perspective, then you would understand that each one of those green billings is worth it fully. Project 7ten is one of the very few homes in US that is certified with a Platinum rating and that means that you cannot go out and get a home that is greener than this one. This is virtually as green and eco friendly as homes can get. While the project was the brain child of Tom Schey, it also was worked upon by environmentalist Kelly Meyer, and designed by Melinda Gray. The home is located in ultra-hip area of Venice, California.
Now the location is an extra incentive for one to shell out some money as it would keep you in the company of stars. The launching party of his home was attended by celebrities like Cindy Crawford, Pierce Brosnan, John Cusack, David Duchovny, Tobey McGuire, Laird Hamilton, Gabrielle Reece, Kevin Connolly, Esai Morales, Laura Dern, and Josie Maran. The home is filled with green features from its solar energy panels to its waste disposal system. It saves more than you could imagine and in the long run is a great investment to make.
The project was conceived to be a model for all other builders across the planet and was aimed at showing how one can maximize the eco friendly options in building a home or even an office. Now if all this is not enough, the company has extra incentive for its bidders by giving away a free 18-month lease on a Ford Escape Hybrid. Now that is truly the icing on the cake. A part of the money obtained from selling this home would go to 'Healthy Child Healthy World' for charity. I'm thinking, even I will bid for it, but only make sure that I won't win the bid. Let's face it; I don't have anywhere near that cash.