Producing electricity from pig waste!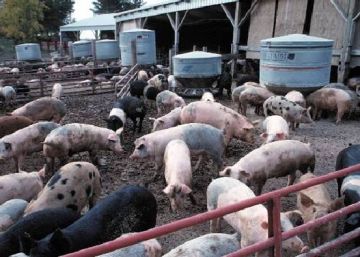 Now, pigs are to help power our home appliances and other electrical gadgets – an important part of our everyday life! Approved under the Clean Development Mechanism, DEFRA has taken up a series of projects in Mexico to generate electricity from pig waste.
Pig waste generates methane gas, and the Mexican projects will recover this gas at piggeries run by Granjas Carroll.
And this will eventually reduce reliance on the Mexican electricity grid, mitigating 310,000 tonnes of carbon dioxide equivalent every year. This will lead to an overall decrease in greenhouse gas emissions. It will also improve air and waste water quality.
And, instead of getting dumped into clean waterways, the residual pig waste will be put to better use and the electricity in irrigation by neighboring farms.