Postonja Concert Hall hosts the world's first post office inside a cave
Thinking about an underground post office inside a cave might seem bizarre, but one look at the Postonja cave post office and it might just overwhelm you. The underlying aim of the project was the renovation of the pavilion, which had long been deemed as functionally and materially inappropriate. Re structure by Studio Stratum, it is integrated with improved visitor sanitary facilities connected with a biological treatment plant. The challenge in renovating the structure was incorporating all sustainable construction elements within the new premises.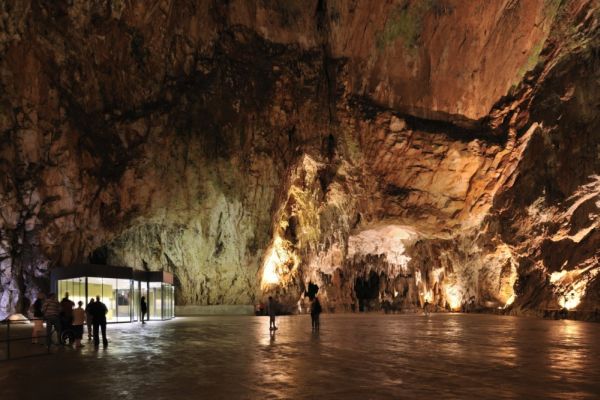 The underground post office is one of its kinds and its retail pavilion area is our main concern. It is divided into two parts, the pavilion area and the retail and exhibition area.
The pavilion is permeable from four different entrances/exits and is designed within longitudinal volumes to make the letter S. It is here that they have integrated the new sanitary facilities and connected it with a biological treatment plant raised on a platform.
The retail and exhibition area is fully covered with transparent glass, to cover the entire interior height. This part is well installed with floor plugs for conveniently using movable equipment. It is an extension of the Concert Hall, retaining connectivity within the structure.
Besides the treatment plant that makes the highlight of the structure, sustainability is also reflected through the heating system as well as the ventilating mechanism. This post office is definitely one of its kinds with both flexible spaces connected to a Concert Hall and completely sustainable.
Via: Archdaily