Portable Eco mini fridge from Ecotopia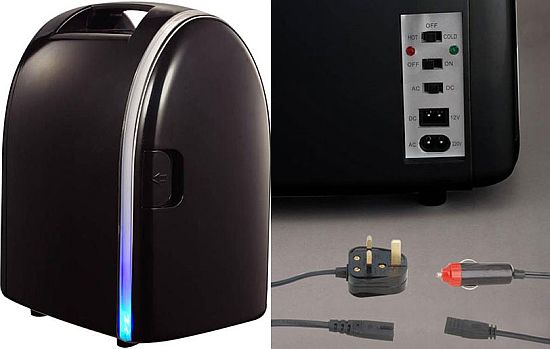 Ideal for picnics, traveling or office use, the portable Eco mini fridge from Ecotopia helps you get through the summer season without leaving behind a huge carbon footprint. The fridge does not use any refrigerant and uses only an average of 33 watts for keeping things ice cold in its 6 liter compartment with a cooling capability ranging from 15 to 17º C below ambient temperature.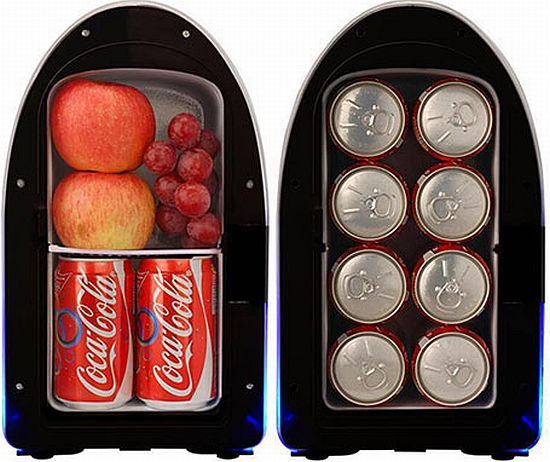 Equipped with advanced thermoelectric system, the mini fridge can also turn into a heater heating foods in temps of upto 55 to 65º C which effectively makes this lean green mean machine a thermoelectric portable cooler as well as a warmer. Since the thing also runs perfectly on a regular plug or 12 volt car/boat adapter, paying £25 for it a great bargain!
Source: Appliancist