Philippines to get 'Coconut bio-diesel' plant to meet Japan's fuel need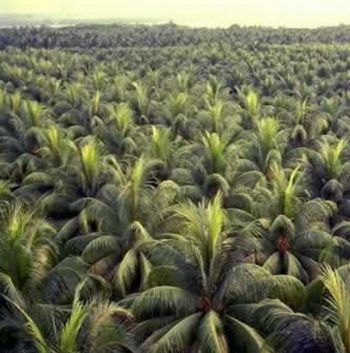 Philippines will soon be seeing a coconut-derived bio-diesel plant in Northern Luzon. The $300 million (roughly P15 billion) plant of the Philippine company Bio-Energy NL Inc. will be integrating coconut plantation with its bio-diesel plant.
Needing over 500,000 hectares of land to plant the coconut trees, the refinery once built will be able to produce approximately 300 million liters (80 million gallons US) of bio-diesel per year.
Though constructing the integrated coconut crushing/refinery plant will take about three years, the coconut plantation will take four years to bear fruits. The bio-diesel that will be produced will be exported to Japan as 5 percent of Tokyo metropolitan's annual bio-diesel demand alone is estimated to reach 300 million to 400 million liters!
According to source,
The capacity of the new plant will serve a little over 10 percent of the five percent biodiesel demand of Japan (2.5 billion liters).