Pharrell Williams Resource Center: A tree house for youth empowerment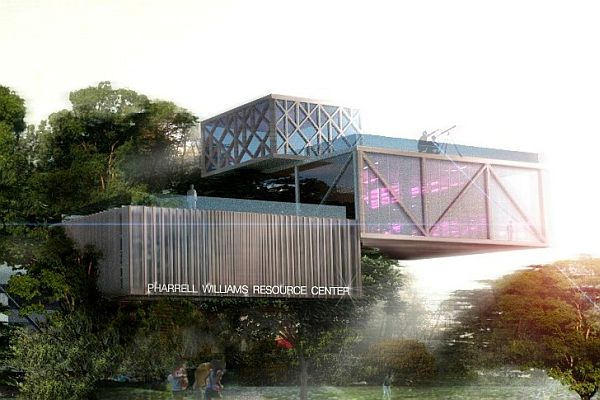 A whole new and advanced tree-house as 'Pharrell Williams Resource Center' is all set to be unveiled at Virginia Beach, which is the hometown of the famous Rapper. The whole design will be the result of the collaboration of Pharrell Williams and Oppenheim Architecture. This will be an eco tree house built for youth empowerment.
The 30,000 sq ft contemporary structure will be composed of hanging rectangular spatial volumes, dominated by facades of glass and a 'floating' balcony. According to the designers, the center will make use of sustainable building materials, while the location feature also adds to the accentuation of naturalism.
That is because the elaborately hanging structure will be located within the confines of a forest, giving expansive views of the vast stretches of the prairie land. Surely the pleasant, rustic landscape chosen would inspire the youth to reach their true potential.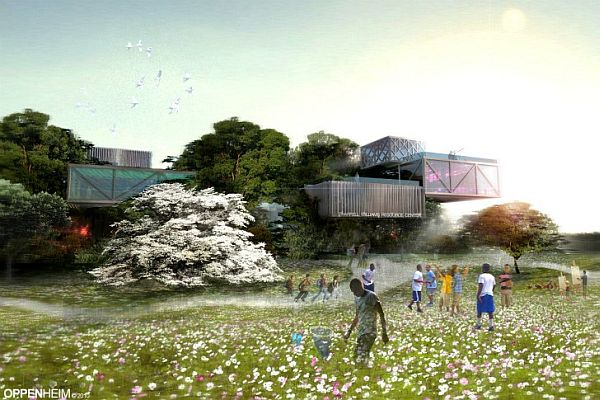 Talking about the futuristic design and Oppenheim Architecture's Chad Oppenheim, Pharrell Williams said that he believed the architecture of a building said a lot about its soul and he wanted a building for the center that would make a statement to the world and the kids: something that will stand as a monument of optimism, and felt Chad was the only architect that could capture that.
"We want the building to look like something out of the future, so it will inspire the kids in it to aspire to greater things.", added Pharrel.
Via: Inhabitat