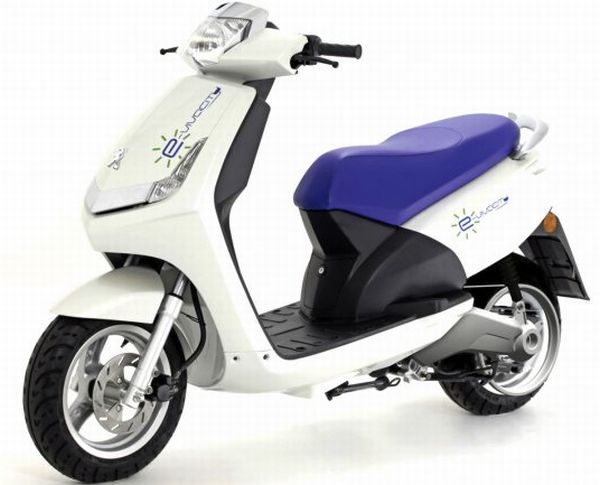 It has been long since Peugeot introduced its first electric scooter in the form of Scoot'elec. Back then, it was powered by nickel-cadmium batteries. But now, as the paradigm has shifted to an enhanced level of sustainability, Peugeout is all set to introduce its all new and advanced electric scooter. Named as the e-Vivacity, it is powered by a sturdy lithium-ion battery pack from manufacturer Saft.
Marketed towards urban commuting, the petite e-Vivacity has a range of around 60 miles and a top speed of 28 miles per hour. It can be charged in less than four hours using a standard European 230-volt plug, while after just two hours, the scooter can get an 80 percent efficient charge.
But the defining factor of this bantam vehicle will be its cost effectiveness, especially from the perspective of fuel consumption. Its 4 KW motor is comparable to that of a petrol fueled 50 cc scooter. Taking that into account now it is just a matter of simple mathematics. An average scooter travels 2,485 miles a year, and the e-Vivacity can cover that amount of distance for the meager cost of only $22.67! This, according to the company, is just about one-tenth of the conventional cost incurred by its gas guzzling cousins. But other than the criterion of fuel consumption, Peugeot has not yet released the overall pricing of this conveniently conceived vehicle.
Source: AutoBlog