Peugeot 1001 Nimble all-electric concept can rotate 360 degrees around itself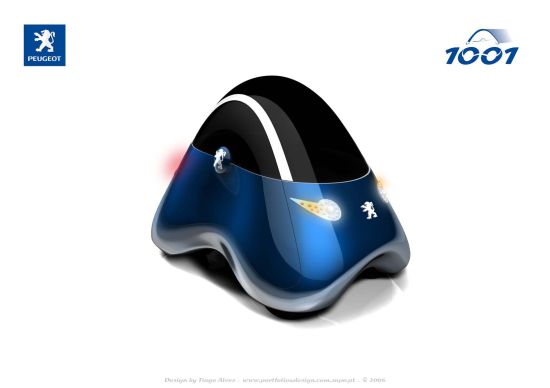 Eco Factor: Zero-emission concept vehicle to be powered by rechargeable batteries.
The brainchild of industrial designer Tiago Alves, the Peugeot 1001 Nimble is a concept vehicle that has been designed with the ability to rotate 360 degrees on a dime. The project intends to create a small electric car that is easy to drive and simple to be produced.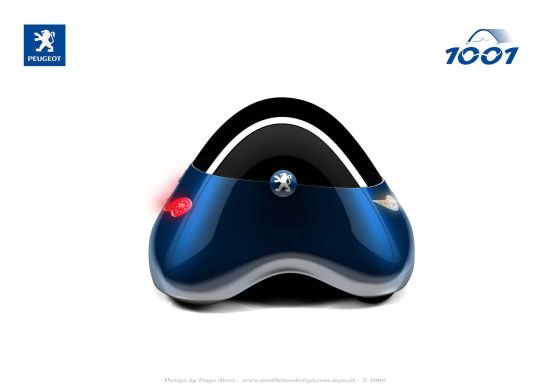 Conceived for short travels, the vehicle's body rests on four equal spheres, each of which is driven by two electric motors, which are magnetically coupled to allow easy and free movements in all directions. The electric power supply consists of rechargeable batteries that have been installed on the vehicle's floor.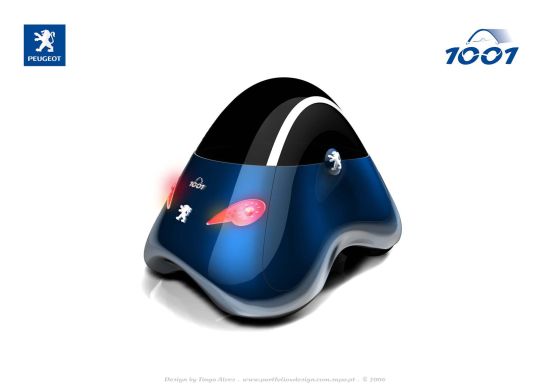 The weight of the batteries improves the vehicle's stability around corners. The access to the interior set is made possible by two lateral remote-controlled doors, each of which is operated by a special mechanical arm. The interior of the car provides a sophisticated ambience, which is provided by white colored materials.
Via: Coroflot