Penfield, NY, gets free public EV charging station
Come April 28th and Penfield, New York, will welcome its first, free EV charging station. The station, to be set up in Monroe County, is the brainchild of electrical engineer, Bob Kanauer, who is also a member of the Energy and Environment Advisory Committee. He also owns LTHS Solar, a solar energy business.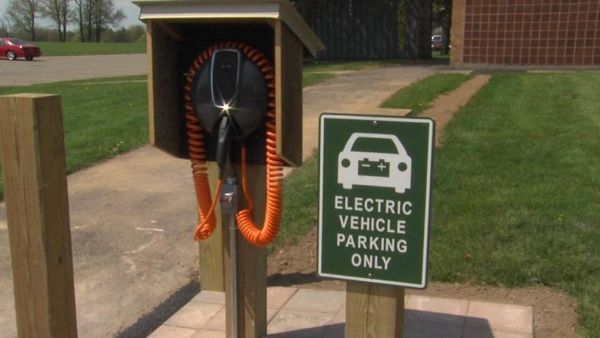 The decision to establish a free charging station for electric vehicles comes in the wake of current trends wherein the lack of such stations dissuades people from opting to drive EVs. Thanks to Kanauer's initiative where he donated the equipments and project engineering, townspeople will now be able to fire up their green cars without having to travel miles to get to a station.
Aside from the charging station, Monroe County has also installed a handicap accessible enclosure at Penfield Community Center. Besides, there is also a meter for charging EVs inside the building. The station will officially be inaugurated on April 28th at Penfield Cleanup Day. According to town supervisor Tony LaFountain, the cost of the public charging station was minimal but the benefits will be huge.
Charging costs about 33 cents an hour and a one-hour's charge at the station will provide about 14 miles to a car's battery. The station will cater to the likes of the Chevy Volt, Ford Focus Electric and the Nissan Leaf.
Charging stations are beginning to crop up slowly but surely in certain areas of the country. This will help popularize electric vehicles among the public who are hesitant to purchase green cars owing to the lack of stations. What has helped make EVs popular is the growing trend by automakers to design them as attractively as possible. Unlike in the past where electric vehicles resembled space age cars, the EVs of today are increasingly resembling the look of conventional vehicles.
Via: Henriettapost