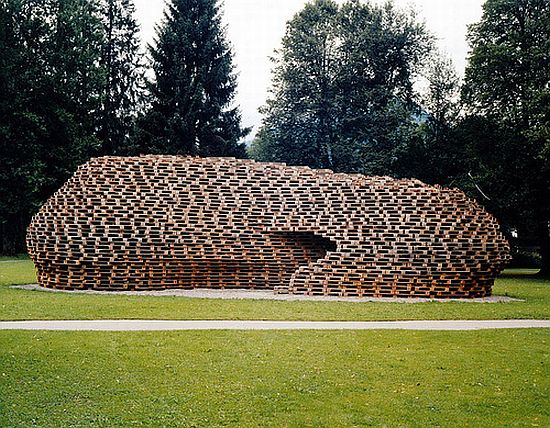 Eco Factor: Sustainable structure made from recycled shipping pallets.
Eco-conscious designer Matthias Loebermann has created a structure that has been made entirely from recycled shipping pallets, ground anchors and tie rods. Christened Palletpavillion, the structure is designed to be easily assembled and dismantled and then completely recycled after use.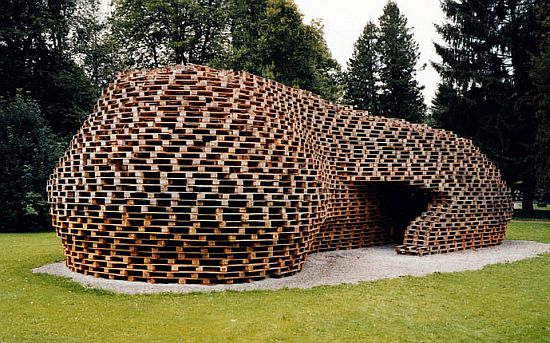 Intended to function as a temporary meeting place, the structure is characterized by a complex geometry of open and closed spaces. When illuminated from within, the structure offers a striking view.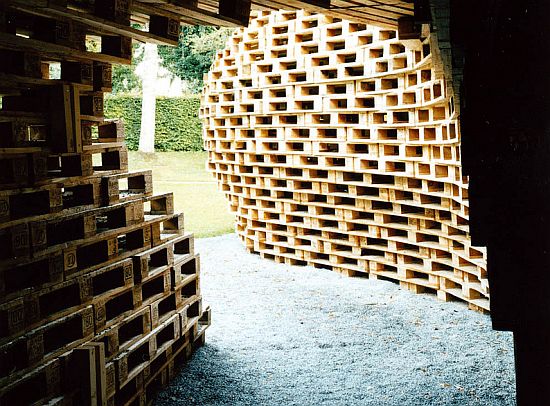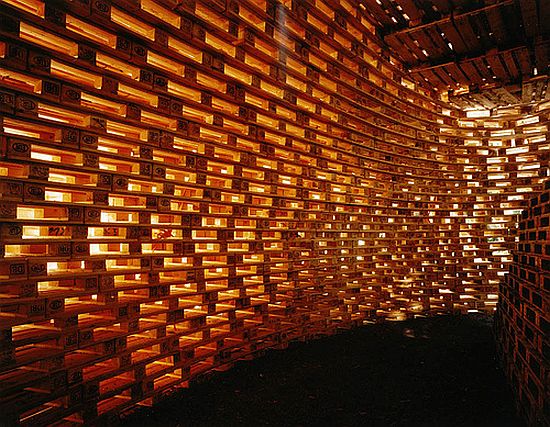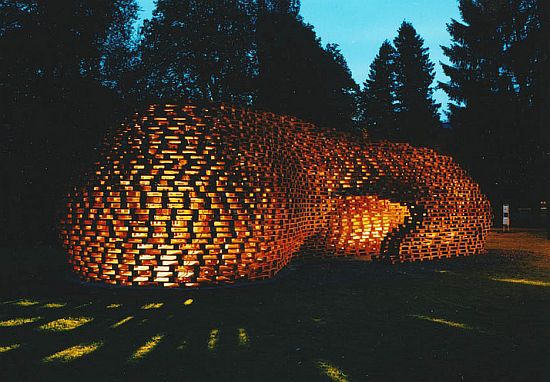 Images Courtesy: Mila Hacke
Via: BLDG Blog