OutRun AR project: Gaming and driving at the same time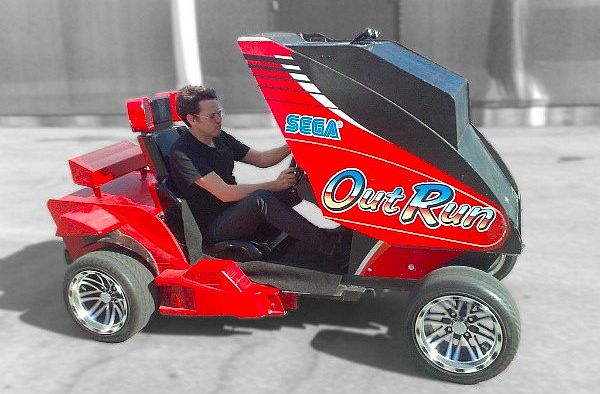 Many years back in the 80s, there used to be a popular Sega racing game called Out Run. And now there is a new improvised version of that very game and instead of playing it in a gaming arcade, you get to play it in a flashy car on the move! Designed by Garnet Hertz and named as the OutRun project, this new version allows the player to ride an electric golf cart vehicle and literally navigate through the game instead of staying put in one place.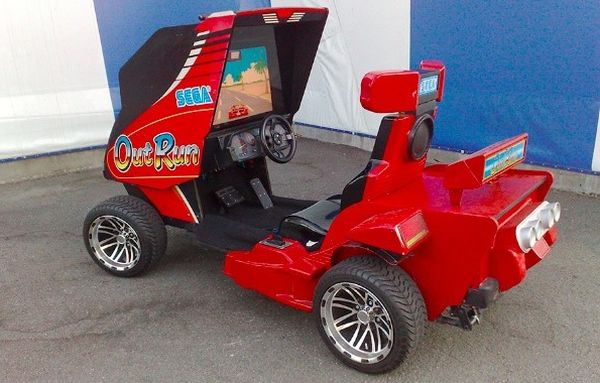 This hi-tech car device has specialized cameras and software that automatically maps out the route in 8-bit format ahead and produces the image of the route on the screen. With the Out Run Project you actually experience racing just like you would in a real track although the cart only reaches a maximum speed of 13 miles/hour.
However, the developers of this project have another discovered another purpose for this project apart from entertainment – to enable and help people with disabilities to maneuver wheelchairs. The OutRun Project can indeed be used for various purposes, but presently the entertainment that it will provide seems to be too good to be true!
Via: Engadget