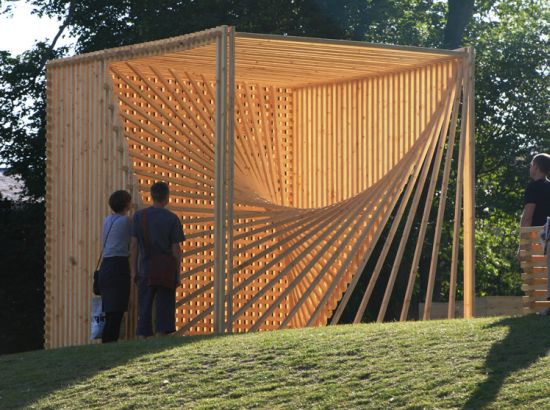 Eco Factor: Visually delightful, cubical pavilion made from laths.
Designed by Danish designer Soren Korsgaard, the Organic Cube is a parabolic public installation that allows viewers to observe sun rays filtering through numerous planks. The cube-shaped pavilion utilizes several 3.2 m-long laths, which are stacked with uniform spacing. These laths serve as the cross struts to help stabilize the structure.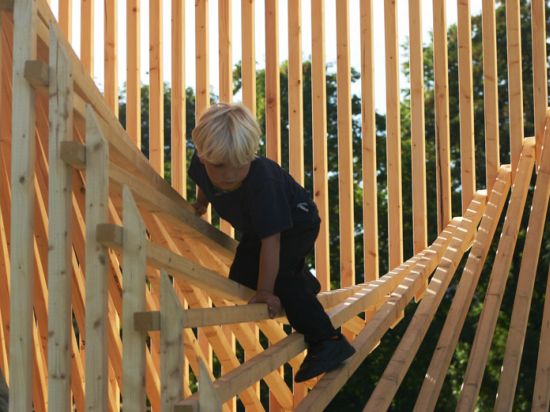 People could see sun rays penetrating through the laths on pavilion's opened sides. As the laths inside keep rotating, the watchers see the physically static, yet changeable structure flaunting vivid shapes with respect to the viewer and the sun's position. The shape inside splits the cube into two rooms: one that opens to the park, and another with a more private space.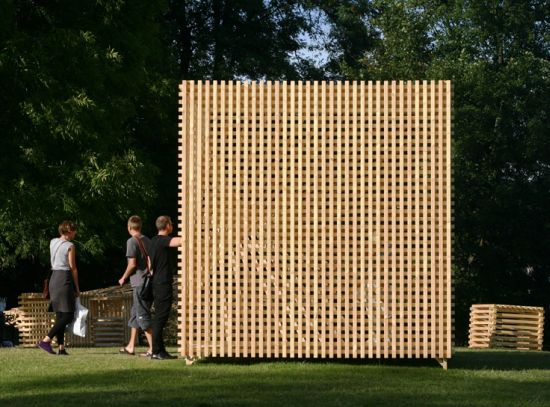 Moreover, the excess material from the cuts makes smaller furniture cubes for recreational purposes. Thus, it leaves less than 0.5% waste material.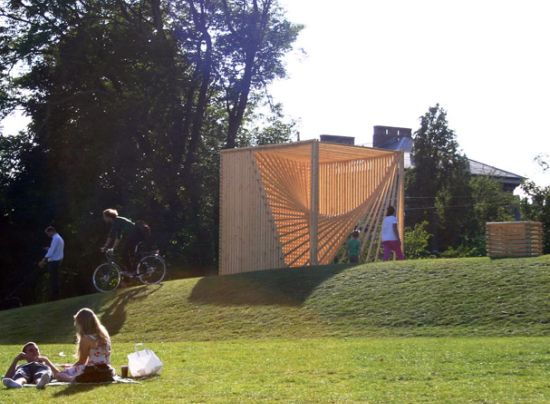 Via: Designboom