Orbo-God machine to produce free energy from nothing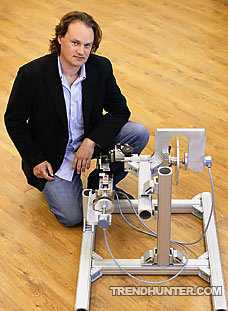 What if some machine never stops running to produce an unlimited clean power everlastingly! I think it will be amazing. Now, to accomplish the same task to produce clean eco-friendly power continuously an outsized Irish company, Steorn has developed an avant-garde perpetual motion machine-Orbo that produces free energy or energy from nothing.
Perpetual motion machine:
However, we have many other machines that produce energy via water, sun and air but this free energy producing device is so unique that it can also help to solve the world's energy predicament one day.
How Orbo functions:
Firstly, to generate free energy it utilizes power of magnetism and functions completely on the theory of time variant magneto-mechanical interactions. Secondly, the mechanical energy produced can also be converted into electrical energy by exploiting standard generator technology and by amalgamating this technology directly with Orbo or by linking the mechanical output from Orbo to the generation technology.
But it is noteworthy that the effectiveness of such mechanical/electrical conversions methods are based on the components used and is also a function of size.
Cost to develop this ultramodern machine:
To develop this machine Steorn spent more than $5.7 million in Orbo and $160,000 to place its ad on The Economist. Now, after 10 months to check Steron claims, an unnamed panel of 22 scientists is testing this technology but we will get the results sometimes at the end of this year whereas to make this machine known publicly this energy producing magical device was demonstrated at East London's Kinetica Museum on Wednesday and on Internet too.
And as according to Steorn CEO Sean McCarthy statement that he said in a promotional video on his company's website that 'I have no doubts about the results', it seems that Steorn is so confident in its innovation that it will definitely put the name of this perpetual motion machine in golden words to produce clean and unlimited power from nothing, thanks Steorn.
Via: Trendhunter