OR2 chandelier dazzles after dark using energy collected during the day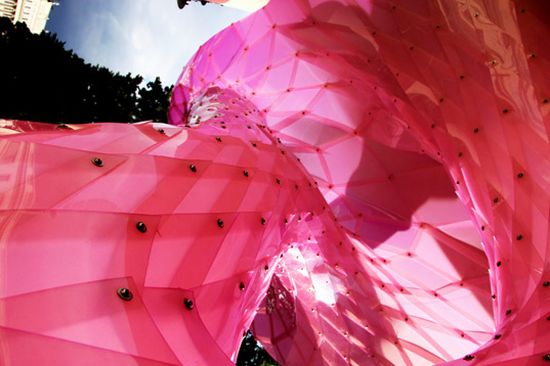 Eco Factor: Solar-powered chandelier installed in London's Belgrave Square.
London-based design house Orproject has created a startling solar-powered chandelier that is currently sitting in London's Belgrave Square. The luminous pink tree-shaped chandelier acts as a source of shade during the day and transforms into a glittering chandelier at night, dispersing light collected during the day by its photovoltaic cells.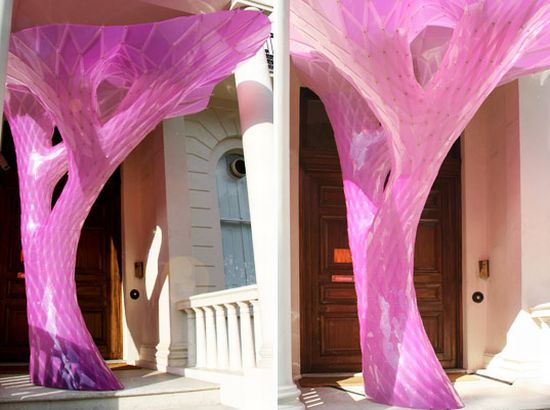 The structure is built as part of the London Festival of Architecture that uses photo-reactive technology at an architectural scale.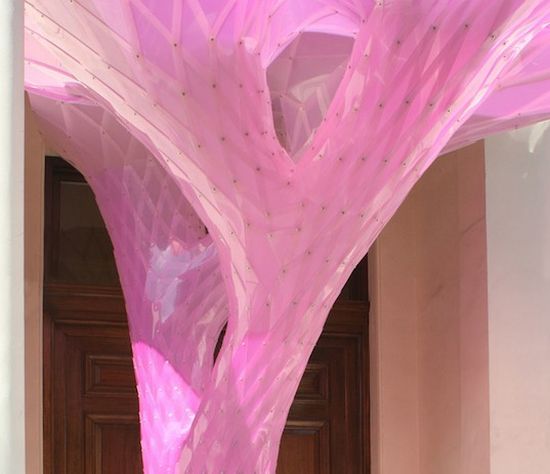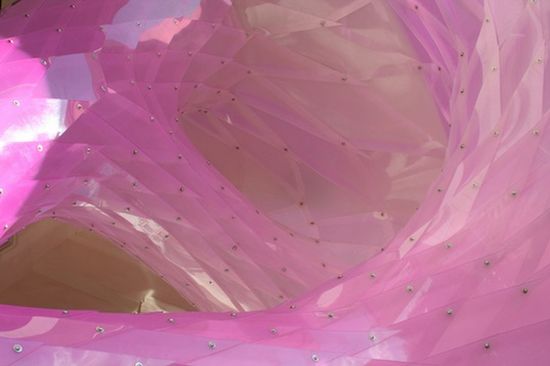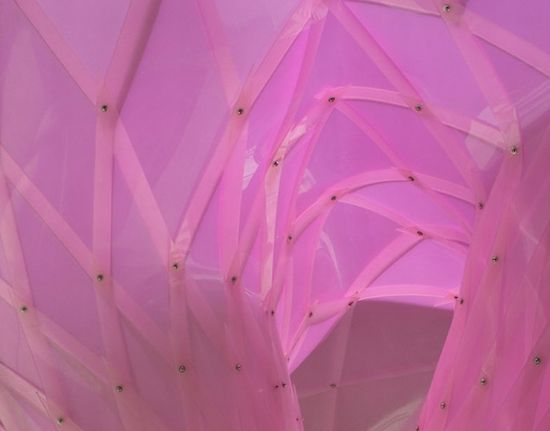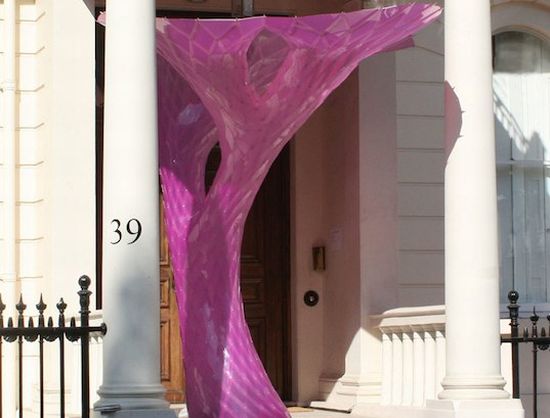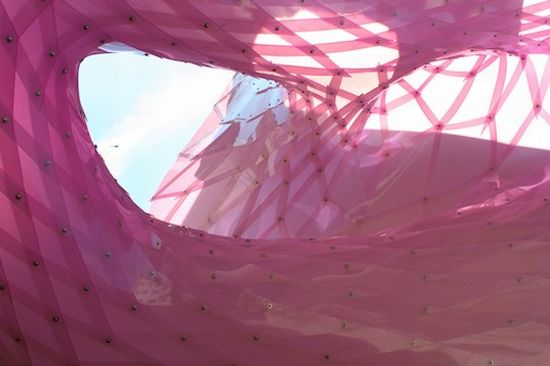 Via: Inhabitat