Oppenheim's Miami Dade College 'Campus Center' minimizes energy consumption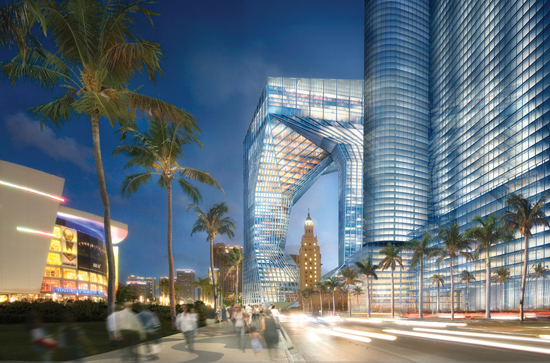 Eco Factor: Sustainable development maximizes energy conservation and generates renewable energy.
Oppenheim Architecture + Design has designed a Campus Center for the Miami Dade College located in downtown Miami. The proposed LEED certified structure will maximize energy savings and generate renewable energy to help power the campus. Designed in the form of an extruded quadrangle, the building is carved to maximize openness and provide a view through the large center.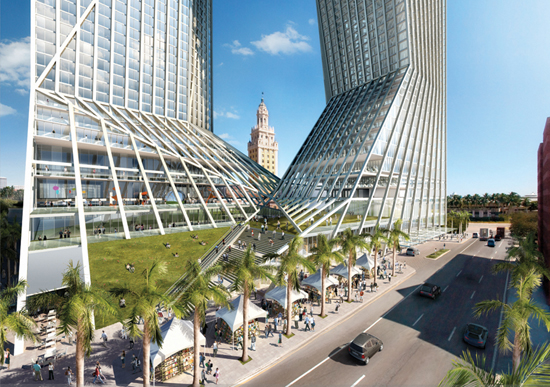 The mix-use building will provide housing to the college's 250,000 square feet center and will include a two-level commercial space wrapping the entire base of the building as well as an open-air campus arts quad on the third level. The building will also incorporate offices, meeting facilities, a residential component, one-bedroom rental units and a full service hotel.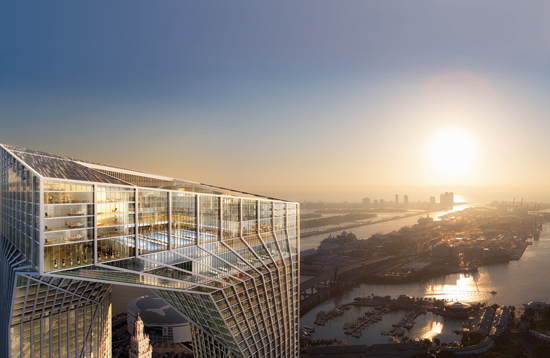 The veins of steel create an exoskeleton system that increases efficiency. The wall system has been designed in a way to provide ample daylight to reduce the amount of energy required for artificial lighting. The top of the building houses farms of wind turbines and solar hot water collectors that provide a tri-generation power system and adds to the green credentials of the building.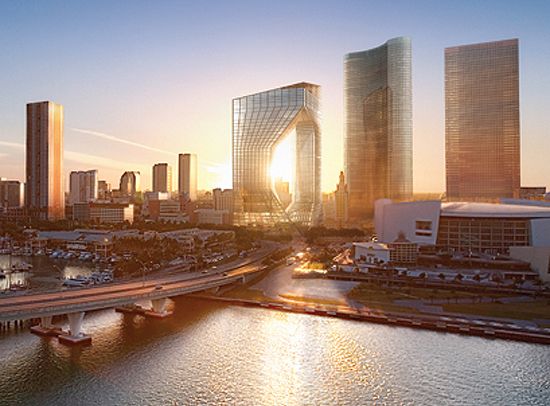 Via: Designboom