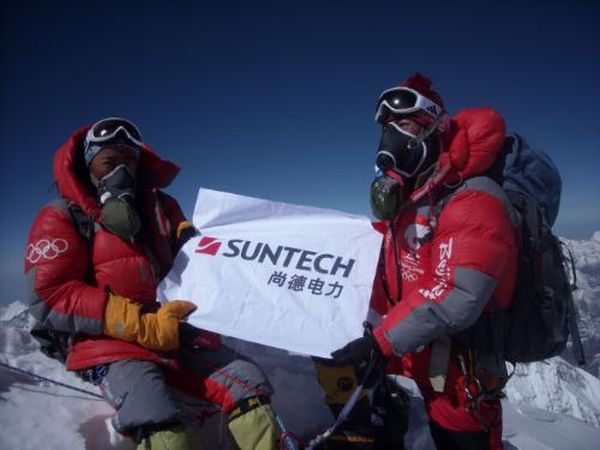 One of the world's largest producers of solar panels, Suntech Power Holdings Co.,Ltd. has finally unveiled its ambitious proposal to construct a 10MW solar installation in the Tibetan Plateau (Chek Kang village in the Sangri County, Shannan Prefecture). At a height of around 4000 meters, this project is already touted to be one of the highest solar power projects in the whole world.
Though mountainous regions such as Tibet had reliance on hydro-electric power for decades, but the recent shifting of weather patterns have caused numerous droughts and had adverse effects on reservoirs. To counter such problems of immense proportions, and to also give a kick start to the region's sustainable economy, this mega 'green' proposition has been announced in the first place. The facility is expected to generate around 20,000MWh of renewable electricity per year, which in turn can accentuate upon the existing hydro-electric resources for power, and also help during power shortage situations.
Dr. Zhengrong Shi, Suntech's Founder, Chairman and CEO, said:
With intense sunlight and cool temperatures, Tibet is extremely well-suited for the utilization of advanced photovoltaic technology. We're proud to invest in preserving the region's fragile ecosystem by providing an economically-viable and sustainable solution for electricity generation. From the desert sands of Arizona to the peaks of the Himalayas, anyone can look up and harness nature's cleanest and most abundant energy resource.
Source: PRNewsWire