Old car upholstery gets upgraded to a bean bag for your green den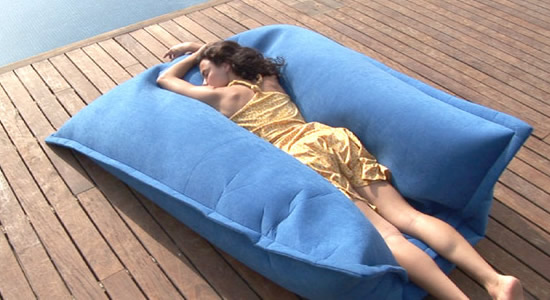 If beauty lies in the eyes of the beholder then the concept of recycling originates from the grey cells of green folks. Same can be said about this Barcelona company, WASTE! They recycle discarded automotive upholstery to produce unique and limited-edition products. One such stuff is the bean bags. Usually bean bags are leather bags or vinyl sacs that are stuffed with soft Poly vinyl chloride pellets which allow the bag to conform to the sitter's curves. But for a green house, there is no place for the term vinyl or leather (we love animals too). But I know that you (and me too) want that bean bag to relax in the corner of your room. How about one that uses discarded automotive upholstery to contain that poly fill. That's it. Apart from the outer casing the rest remains the same. Tch, I thought they should also come up with some kinda sand filling to get rid of those Poly vinyl pellets too. Don't you think so? Anyways, coming to this bean bag, lemme tell you that the material that they use is designed to resist the impact of environmental influences such as light, humidity and temperature.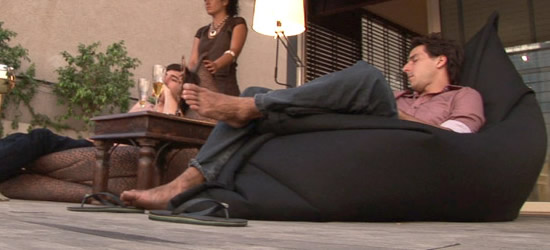 It has been specially designed for continuous usage, is non-flammable and easy to clean. So are you game to get the feel of your car seat for uber comfort at the cost of 215€ ($335)?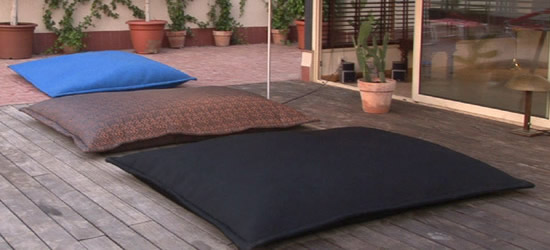 Via Trendhunter