Novothink's Solar Surge iPhone/iPod charging case launches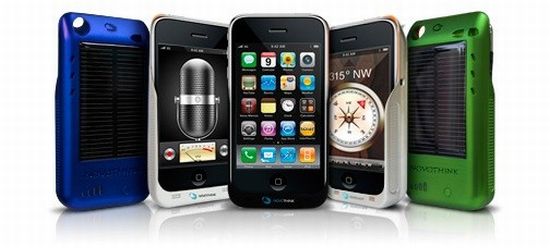 Eco Factor: Solar-powered iPhone and iPod charging case.
Originally designed to be released in November 2009, Novothink has finally launched its Solar Surge charging cases for the iPhone and the iPod touch. The Solar Surge for the iPhone 3G/3GS version are available for $79.95 and the Solar Surge for the iPod touch costs $69.95.
The cases should be able to add between four and eight hours to talktime and about 20 hours of audio playback to the devices. The company says that you can still expect to get between 30 and 60 minutes of talktime after two hours of sun exposure.
Via: Engadget