No-Wood Zero Maintenance Post & Rail Fencing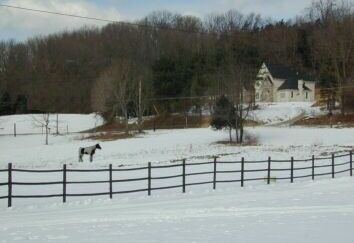 This is a beautiful and environment friendly alternative to split rail vinyl fencing. The fencing is made by a high-tech process from 100% recycled plastic, designed to make the posts and rails look like they were cut from actual redwood trees.
This fence is not only sustainable but also need no much maintenance. Colored rustic brown color throughout the entire fence, they never need painting. Since its no wood, it will not attract termites or carpenter ants and paint will not peel or flake off. Unlike pressure treated wood, there are no hazardous chemicals to leach out replacement of fence rails or posts after only a few years of service are not needed.
Via: close the loop