New Scando Family Table Inspired by Children and Japanese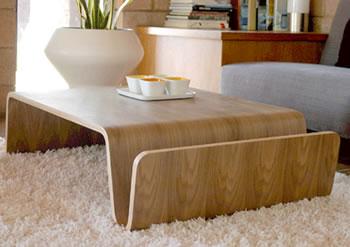 Children love playing on the floor. So, each one of us would want to create something that can be interesting for them and of use for the adults. And thus born the Scando Family Table. The design of this table has been inspired by the combination of Japanese living and watching how children relate to the floor in their daily activities. Created by Eric Pfeiffer, the table engages children and accommodates their activities, while addressing the needs of adults who want furniture that is well crafted and multi-functional. Wood is aesthetically and efficiently used in the design, using a single sheet of molded plywood. You can get it in $315.
Via: Treehugger, ModernSeed
Enjoyed this post? Please share the love...